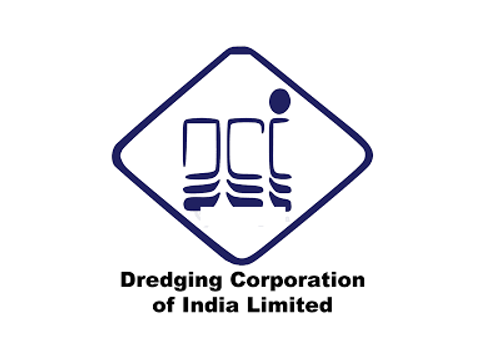 DCI sacks GYK Victor as MD & CEO
MUMBAI : The board of Dredging Corporation of India Ltd (DCI) on Thursday decided to remove GYK Victor as the Managing Director and Chief Executive Officer after an inquiry report confirmed charges that he faked his qualification and work experience while applying for the role at India's biggest dredging contractor, multiple sources said. The company in a BSE filing said that on July 13, 2022, Victor was suspended by the Chairman as Disciplinary Authority.
K Rama Mohana Rao, Chairman of DCI and the Chairman of Visakhapatnam Port Authority, one of the four shareholders of the dredging firm, confirmed the board's decision to remove Victor.
Victor was placed under suspension on 13 July last year on the same charges, pending an inquiry.
The board also decided to hold an annual general meeting (AGM) shortly to get the approval of all the shareholders, including the minority shareholders, on the decision to remove Victor, the sources said.
While deciding to 'remove' Victor, the board took note of the Companies Act that provides for 'disqualification and removal' and the Model Conduct, Discipline and Appeal (CDA) Rules of Central Public Sector Enterprises (CPSEs) which deals with 'removal and dismissal'.
"The board decided to remove him," said a source briefed on the decision.
Captain S Divakar will continue as the acting MD and CEO of DCI.
In a strategic disinvestment deal, Visakhapatnam Port Authority, Paradip Port Authority, Jawaharlal Nehru Port Authority and Deendayal Port Authority together acquired the Central government's 73.47 percent stake in DCI for Rs 1,056 crore in March 2019.
Visakhapatnam Port Authority is the largest shareholder of DCI with 19.47 percent stake, while Jawaharlal Nehru Port Authority, Deendayal Port Authority and Paradip Port Authority own 18 per cent stake each in the Visakhapatnam-based DCI.
Victor was the first MD and CEO to be hired from "outside" after the disinvestment was completed.
However, Victor's appointment came under scrutiny and was the subject of an internal inquiry by the firm's Chief Vigilance Officer that led to his suspension.