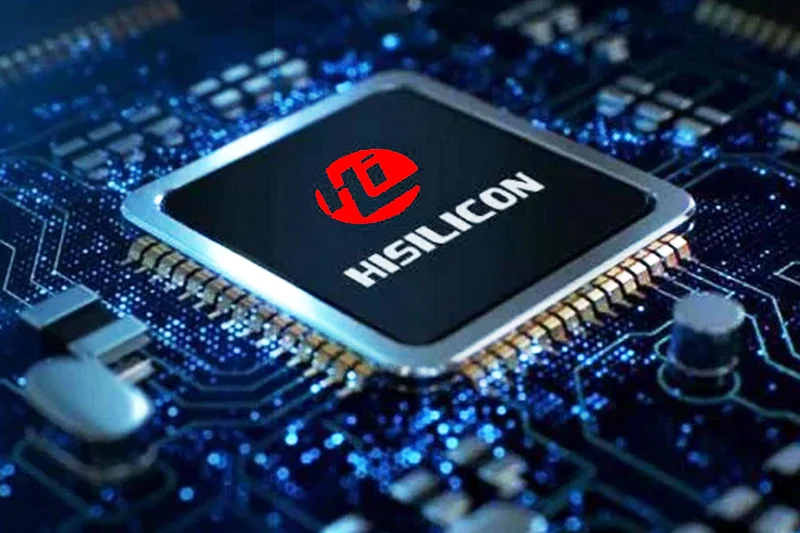 Huawei ships Chinese-made chips for surveillance cameras signalling comeback post US export controls
SHENZHEN : Huawei Technologies unit has begun shipping new Chinese-made chips for surveillance cameras according to sources. It is a fresh sign the Chinese tech giant is finding ways around 4 years to overcome US export controls, reported Reuters.
Huawei also released new smartphones in recent weeks that use advanced chips, that analysts clain are domestically made. This indicates that the Chinese tech giant is overcoming Washington's export controls. These controls barred it from obtaining components and technology from US firms without approval since 2019.
According to sources the shipments to surveillance camera manufacturers from the company's HiSilicon Chip design unit began this year with some of the customers being Chinese.A source familiar with the surveillance camera industry's supply chain said, "these surveillance chips are relatively easy to manufacture compared to smartphone processors." He added that HiSilicon's return would shake up the market.
US Commerce Secretary Gina Raimondo said on September 19 that US has no evidence that Huawei can produce smartphones with advanced chips in large volumes.
It appears that Huawei has been working to circumvent US restrictions on chip design software, having announced advancements in chip design tools ,in March this year ,for chips produced at and above 14 nanometers, which are a few generations behind cutting-edge technology but represent a step forward for the company.
While HiSilicon primarily provides chips for Huawei's equipment, it has previously served external customers like Dahua Technology and Hikvision. Prior to the US export controls, it dominated the surveillance camera chip supply sector, with a global market share estimated at 60% in 2018, according to Southwest Securities. However, this share dwindled to just 3.9% by 2021, according to Frost & Sullivan data.
Huawei rolled out the Mate 60 Pro, a new smartphone that uses an advanced chip in August. Research firm TechInsights found that Mate 60 Prowas was powered by Kirin 9000S. It is an advanced chip that was most likely made in China by Semiconductor Manufacturing International Corp (SMIC) which is China's top chip foundry.
TechInsights analyst Dan Hutcheson said, "We don't know if they got them illicitly, or more probably the Chinese developed their own EDA tools," over analysis of Mate 60 Pro and other components. Kirin series was designed by HiSilicon and before US sanctions Huawei, collaborated with Taiwan's TSMC to manufacture it.
HiSilicon's access to electronic design automation (EDA) software from Cadence Design Systems Inc and Synopsys Inc and Siemens AG's Mentor Graphics have been strangled by US sanctions . The three companies produce blueprints for chips before they are mass manufactured. Their products dominate the chip-design sector.