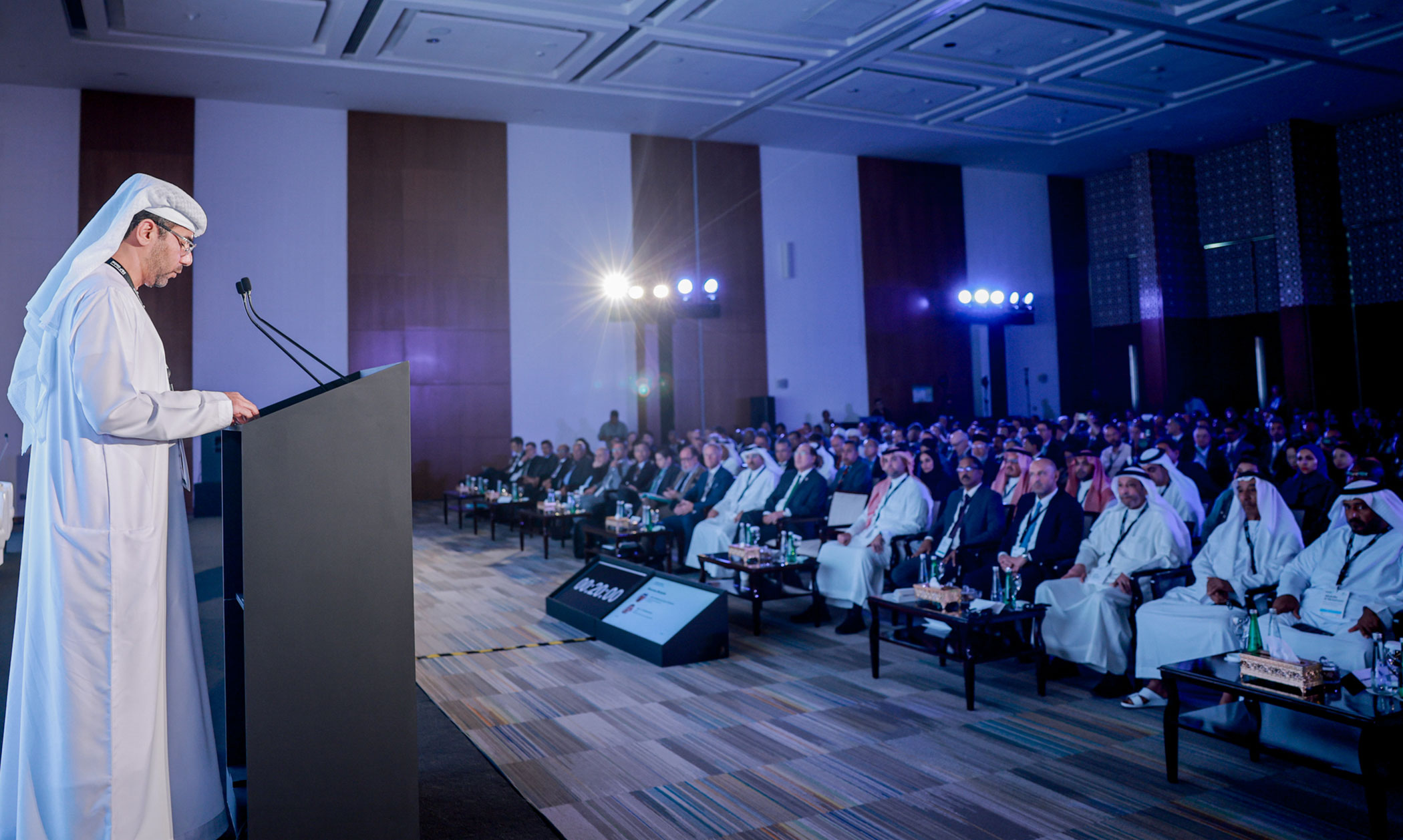 IAPH World Ports Conference 2023 concludes Day One of the Premier Thought Leadership Forum in Abu Dhabi
ABU DHABI : The International Association of Ports and Harbors (IAPH) World Ports Conference – Abu Dhabi 2023 officially opened recently at the Abu Dhabi National Exhibition Centre (ADNEC), hosted by AD Ports Group, the leading facilitator of global trade, logistics, and industry, under the theme of 'Reinventing Ports'.
Day one of the conference provided a unique platform, converging some of the most influential figures in the industry, along with leading port operators from around the world. Visitors had the opportunity to hear insightful commentary and discussions from an elite group of experts, covering a range of topics.
As hosts of the event, AD Ports Group opened proceedings highlighting the significance of this year's event.
Capt. Mohamed Juma Al Shamisi, Managing Director and Group CEO, AD Ports Group said, "It is a proud moment for us as we host this premier thought leadership forum for the first time in Abu Dhabi, together with the International Association of Ports and Harbors. Hosting this event underlines our emirate's and our country's pivotal position within the ports and maritime sector, whilst supporting the strategic directions of AD Ports Group. Our industry is being tested by the major geopolitical headwinds we are witnessing today, such as inflationary pressures, elevated energy and fuel costs, as well as looming recessionary pressures around the world. This year's conference aims to support the industry as it navigates the volatile waters ahead."
He added, "The theme of this year's gathering, 'Reinventing Ports', establishes a framework for us to collectively rethink, reimagine and reshape our industry – with sustainability in mind. We have an opportunity to outline new approaches in a range of key areas including investments in innovation and technology, energy sources, digital transformation as well as development of skills and talent within our sector."
The day continued with an exclusive Port Innovation Roundtable, which David Gatward Chief Engineering and Technical Officer at AD Ports Group joined, looking into a new approach whereby the role of marine contractors is increasingly evolving into co-developers of ports and terminals reflecting a significant shift in the maritime industry, bringing benefits, including improved efficiency, innovative infrastructure development, and more sustainable practices.
Pablo Brizzio, Corporate Director – Innovation, AD Ports Group, also participated in a session that examined how ports can genuinely integrate innovation within their organisations and embed a culture of reinvention as well as improvement.
With so much uncertainty around future fuels, upstream and downstream supply chains and investment decisions around them, a keynote address tackled the global outlook for energy transition.
The day also included panel discussions about the impact of zero carbon fuels on global trading routes and cargo flows, de-risking investment in energy transition, integrating a sustainable safety culture in ports and the role of ports as clean energy marine hubs. With carbon capture and storage expected to become an inevitable part of decarbonisation, one session exclusively focused on how ports can prepare for their role with regards to the supply chains of the future.
IAPH and the World Customs Organization provided attendees with insights on how port authorities and their governing bodies can partner with customs authorities to facilitate smoother trade and cargo flows in their maritime supply chains.
The day wrapped up with an interactive session that explored how ports can support cruise shipping in established and emerging locations in terms of emissions reductions, health and safety, local community outreach and digitalisation.
The World Ports Conference is a major global platform for outlining the crucial role that seaports play in supporting the global trade sector. This marks the first time that the Conference is held in the Middle East and North Africa region.