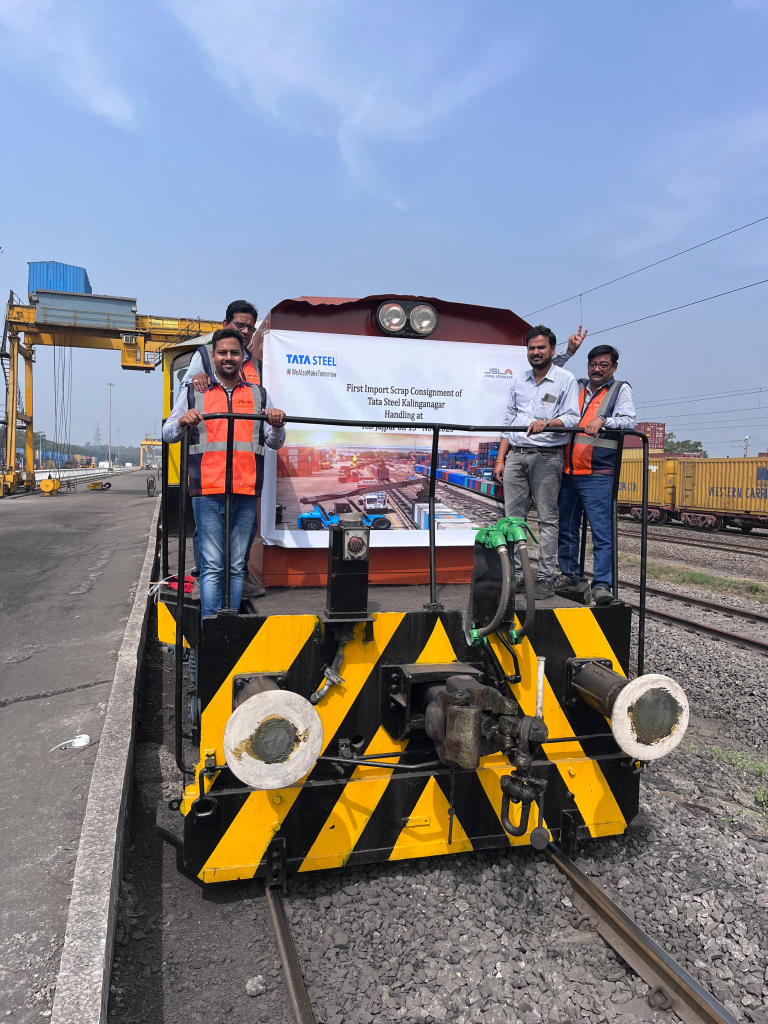 ICD Jajpur (Jindal Stainless) facilitates historic scrap consignment for Tata Steel Kalinganagar
JAIPUR : In a major development for the steel industry in the eastern region of India, ICD Jajpur, operated by Jindal Stainless, has successfully managed the handling of the first scrap consignment from Tata Steel Kalinganagar. This achievement not only establishes Tata Steel's strategic sourcing through ICD Jajpur but also marks a significant step toward fostering sustainable practices and reducing carbon footprint emissions.
The successful handling of Tata Steel's scrap consignment grants Tata Steel a competitive edge by ensuring a consistent supply chain through ICD Jajpur. This is an important move toward sustainable and eco-friendly steel production as the reliance on ICD Jajpur for handling scrap imports is expected to contribute to a reduction in carbon emissions.
ICD Jajpur, which can handle 2000 TEUs of import per month, has now added Tata Steel to its esteemed clientele. This milestone is particularly notable as ICD Jajpur has efficiently handled 45 containers of scrap from Tata Steel, shipped by Hapag Lloyd. This strategic collaboration between Tata Steel and ICD Jajpur opens up new avenues for streamlined and environmentally conscious logistics in the steel industry.
ICD Jajpur, equipped with a robust infrastructure, operates 40 rakes and 150 road trailers, providing comprehensive logistics solutions for its clients. The facility serves as a vital depot for container storage and houses the organization's Private Freight Terminal. With its own railhead, ICD Jajpur has become the only Inland Container Depot in Eastern India boasting a total capacity of 5000 containers.
The success of ICD Jajpur extends beyond its primary services to include third-party customers, with Tata Steel, Tata Steel Mining, and the Brindavan Group being prominent beneficiaries of the depot's services. The handling of Tata Steel's scrap consignment adds another feather to ICD Jajpur's cap, reaffirming its commitment to delivering excellence in logistics and contributing to sustainable business practices.