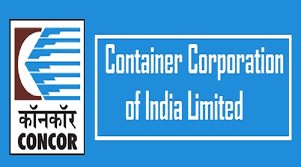 ICDs: Concor to lease Railway land for 35 years in ₹3,500-cr deal
Move seen as clearing a stumbling block in the process of privatising rail hauler
MUMBAI : State-owned Container Company of India (Concor) will lease for 35 years from the Indian Railways the land on which it has constructed 24 of its 64 inland container depots (ICDs) by paying upfront 99 per cent of the market worth of the land in a improvement that may take away the biggest stumbling block to the deliberate privatisation of the nation's largest rail hauler of containers.
Concor must pay as a lot as ₹3,500 crore upfront for the long-term lease of the land parcels. The rail hauler is predicted to finance the upfront cost by a mixture of borrowings and inside funds.
Following the deal, Concor can pay solely a nominal annual lease payment of about ₹1,000 a 12 months to the Railways, in response to an settlement being thrashed-out by the 2 sides, authorities sources briefed on the matter stated.
Inspection over
"The joint inspection of the location is over, and the native market worth of the land for many of the terminals has been mutually agreed. In 1-2 locations, there's a slight distinction in valuation. This may even be frozen in a day or two," the supply stated.
Alongside the long-term lease of land, Concor has additionally determined to give up two extra terminals that have been constructed on Railway land. This features a facility within the western area and an empty container park at its flagship ICD at Tughlakabad, the place it pays a "whopping quantity" as licensing payment presently.
"It will give the potential purchaser of Concor a really clear concept of the legal responsibility on land licensing for the following 35 years," the supply stated, noting that it's going to assist the federal government to drift Expressions of Curiosity for the privatisation of Concor.
The federal government has determined to privatise Concor by promoting 30.8 per cent of its 54.8 per cent stake within the firm to a personal agency. However the Railways' land on which it had constructed the inland depots was seen as an enormous hurdle to the transaction attributable to fears of political controversy.
Until FY20, the land license payment (LLF) for the land leased from Indian Railways for working terminals and depots was paid by Concor on a per-container foundation that rose yearly in tandem with the proportion improve in web revenue of the corporate. In FY20, the LLF was billed at ₹1,175 per twenty-foot equal unit (TEU).
Starting April 1, 2020, the Railways Ministry determined to cost the annual LLF from Concor at 6 per cent of the commercial land worth per acre the place the terminal is situated, which can escalate by 7% yearly.
The revised mode of accumulating the LLF from April 1, 2020, jacked-up Concor's pay-out on this rely to ₹590 crore in FY21 from ₹140 crore in FY20, even after surrendering some 16 terminals constructed on Railway land to cut back its outgo.
Source : The Hindu Business Line