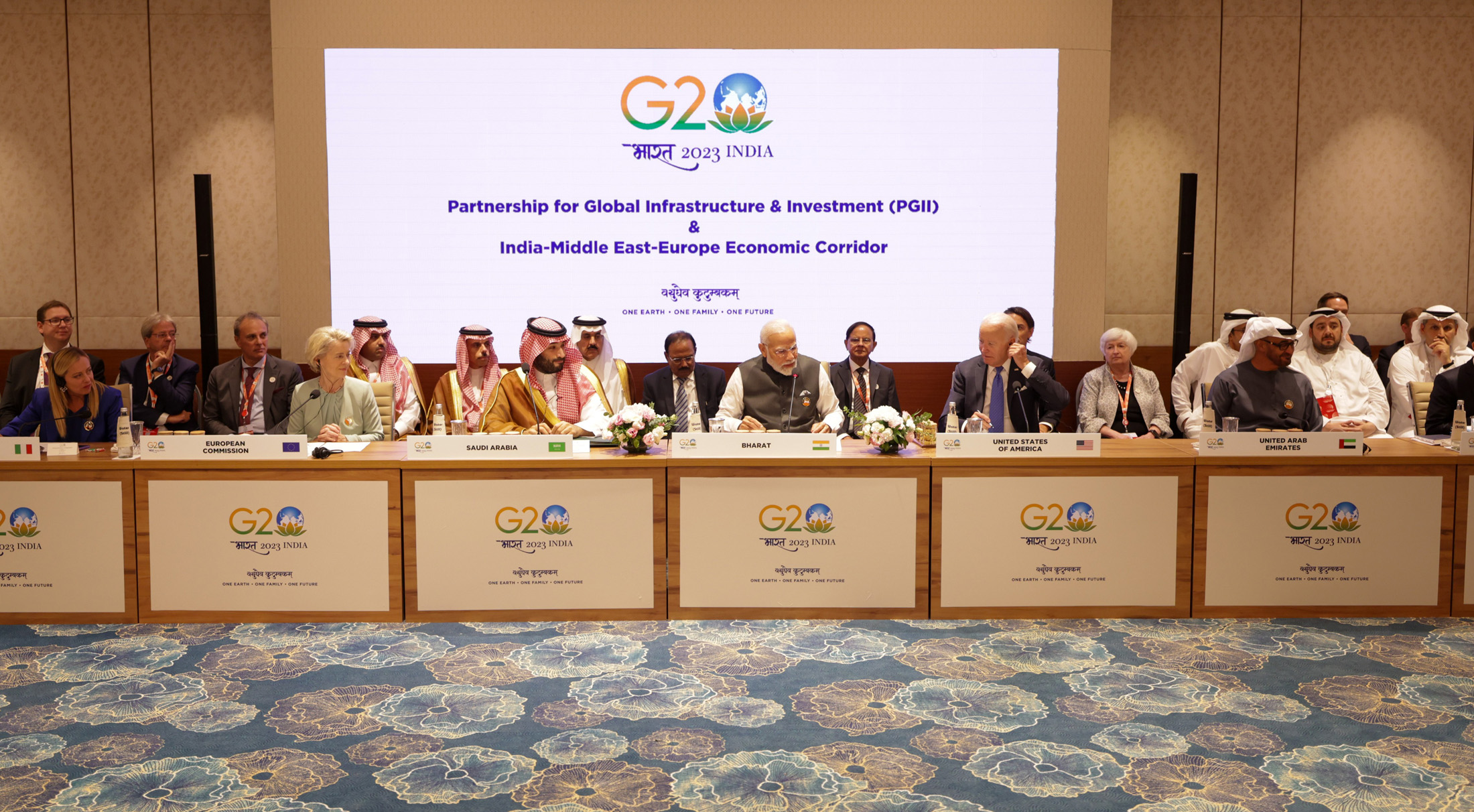 IMEEC work begins with 3.5 lakh Crore Railways plan to link 8 Ports on West Coast
NEW DELHI : A strategic project, the plan under the India Middle East Europe Economic Corridor (IMEEC) is to transport goods from Indian ports to Fujairah in the UAE by ship, and from there move the containers by train to Haifa in Israel. From Haifa, the containers will move to Europe with Italy, France, the UK and the US having already joined the alliance. Ports in Greece and North Africa may also see some traffic movement.
In his remarks from the Oval Office last week, US President Joe Biden had identified IMEEC as a critical project for the region.
"The United States and our partners across the region are working to build a better future for the Middle East. One where the Middle East is more stable, better connected to its neighbours, and through innovative projects like the India, Middle East and Europe rail corridor that I announced this year at the summit of the world's biggest economies, more predictable markets, more employment, less rage, less grievances, less war when connected. It benefits the people. It would benefit the people of the Middle East, and it would benefit us," he had said.
A key element of the plan will be to make the movement hassle free and have standardised equipment at all ports and railway yards in India as well as in other countries that are part of the project – UAE, Saudi Arabia, Jordan and Israel – so that containers sealed in India can move directly without being opened in any country.
"We will step up our investment in improving connectivity to the eight ports so that we can reach these ports within 36 hours from any part of the country and quickly ship our goods to West Asia and Europe, using the IMEEC," Railway Minister Shri Ashwini Vaishnaw said.
The Rs 3.5 lakh crore investment includes several projects which are in the pipeline or have been cleared recently, such as the Rs 4,500 Son Nagar-Andal link upgrade. The dedicated freight corridors are going to be a key element of the plan as goods can move faster.
While some doubts have been raised over the project moving forward following the tension in West Asia, the government has maintained that there will be no impact.
"The IMEEC, which is an India initiative, is for the long term and its significance is long term. While short-term glitches can have concerns and occupy our minds, we will keep engaging with all stakeholders. This is just not for the immediate future, we have started it with a long-term interest," FM Smt. Nirmala Sitharaman had said.