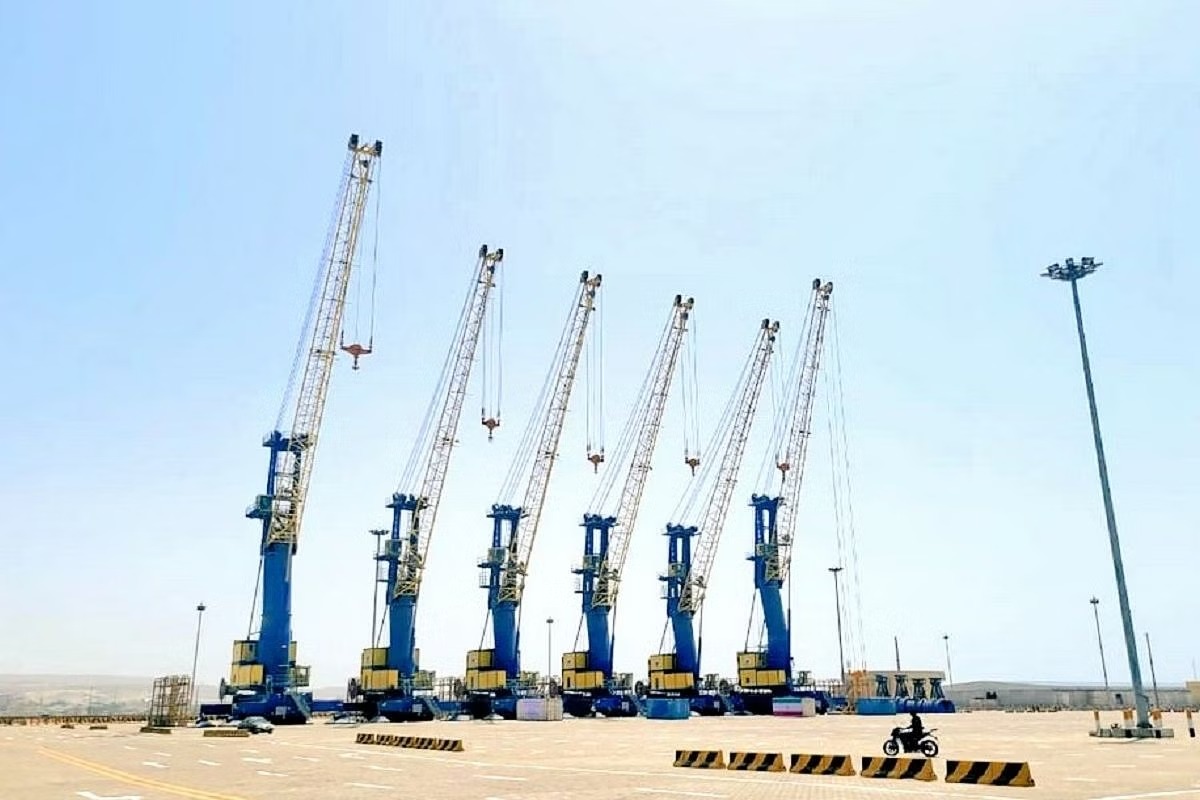 India to buy cranes and other container handling equipment from UAE for Chabahar Port in Iran
NEW DELHI : India Ports Global Ltd (IPGL) is determined to overcome the long-standing challenge of procuring essential container handling equipment for the Chabahar Port in Iran. After a year of setbacks, including the cancellation of previous tenders, IPGL is exploring innovative strategies to source the necessary equipment and push forward with this crucial infrastructure project.
Chabahar Port, situated on the southeastern coast of Iran, holds immense strategic importance for India. It not only serves as a gateway to Afghanistan and Central Asia but also offers India an alternative trade route that bypasses Pakistan. This port, which is partially funded and managed by India, has the potential to revolutionize regional trade and connectivity.
However, the port's development has faced a significant hurdle in the form of equipment procurement. IPGL had issued tenders for the purchase of cranes and container handling equipment but, despite multiple extensions, failed to receive any responses from suppliers. This situation had brought full-scale port operations to a standstill.
In a bid to resolve this issue, IPGL is now exploring a new approach. They are considering collaborating with entities based in the United Arab Emirates, including Abu Dhabi, Dubai, and Sharjah. These ports would directly finalize contracts with equipment vendors, with India reimbursing the costs in dollars. This innovative strategy aims to bypass the challenges associated with sourcing equipment directly for the Chabahar Port.
The struggle to procure equipment for Chabahar Port can be attributed to Western sanctions imposed on Iran due to its nuclear program. These sanctions have created hesitation among suppliers to bid on contracts related to Iran, making it difficult for IPGL to secure the necessary equipment.
Despite the challenges, Indian officials associated with the Chabahar Port project remain optimistic. They are actively engaging with UAE-based port officials and exploring various options to ensure the project's progress. The significance of Chabahar Port in enhancing India's trade links and regional connectivity cannot be overstated, and this determination to overcome procurement obstacles reflects India's commitment to the success of the project.