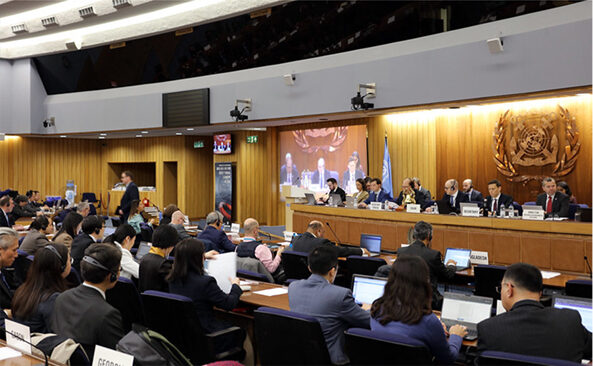 IMO GHG working group progresses work on revision of IMO climate strategy
LONDON : An IMO working group has made progress in developing the draft 2023 IMO Strategy on reduction of GHG emissions from ships.
The Intersessional Working Group on Reduction of GHG Emissions from Ships (ISWG-GHG 14) met during 20-24 March, with more than 750 registered participants from nearly 80 IMO Member States, and from international non-governmental organizations in consultative status with IMO and intergovernmental organizations. The meeting was held in person with remote hybrid participation.
The Initial IMO Strategy on Reduction of GHG Emissions from Ships was adopted in 2018.
The updated and revised Strategy is expected to be adopted by the Marine Environment Protection Committee (MEPC), which is the decision-making body, at its next session 3-7 July 2023. A further Intersessional Working Group session will be held 26-30 June (ISWG-GHG 15)