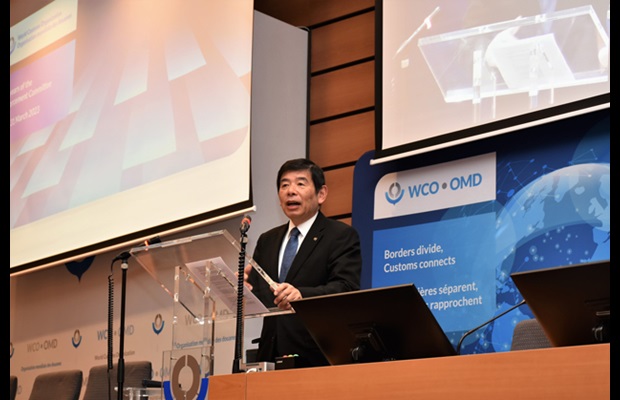 WCO marks the 40th anniversary of the Enforcement Committee
BRUSSELS : On 27 March, Dr. Kunio Mikuriya, the Secretary General of the World Customs Organization (WCO) opened the 43rd Session of the Enforcement Committee (EC), which will last a week, at the WCO Headquarters in Brussels, Belgium, thus also marking the 40th anniversary of the EC, created in 1983.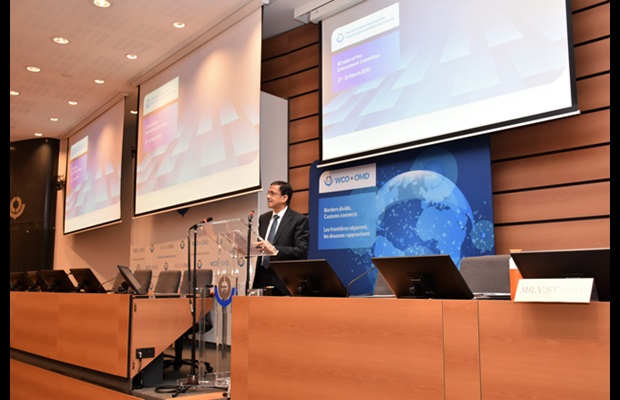 In his keynote speech, Secretary General Mikuriya recalled the evolution of the Enforcement Committee over the years, comparing today's state of play to the sessions he attended 25 years ago as a national delegate.  He mentioned five areas of evolution, namely: the scope in responding to the need for enhanced supply chain security; technology, through the use of the WCO Customs Enforcement Network (CEN) and data analysis; operations for raising the visibility of Customs contribution to protect society at borders and provide capacity building; intelligence and risk management, to improve intelligence and risk management tools; and cooperation with partners.  Dr. Mikuriya wished further progress in the WCO enforcement and compliance activities to protect society and citizens in line with this year's theme: Nurturing the Next Generation: Promoting Culture of Knowledge-sharing and Professional Pride in Customs". 
The Enforcement Committee had a special agenda item to celebrate the 40th anniversary with a video.
Members, representative of INTERPOL, Regional Intelligence Liaison Offices (RILOs) and Observers also shared their experience with regard to the Committee meetings and highlighted the Enforcement Committee's achievements and guidance.
Established in 1983, the Enforcement Committee is the leading global forum for WCO Members to discuss Customs Compliance & Enforcement related matters, in order to identify new trends, work priorities and coordinate global and regional cooperation.