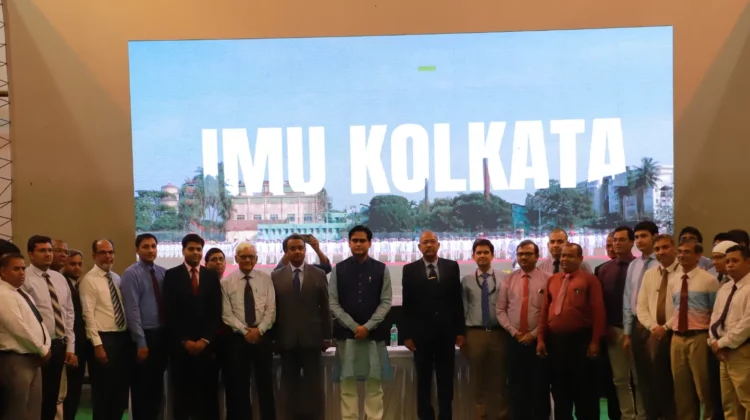 IMU-Kolkata Campus, erstwhile DMET-MERI, hosted a magnificent Passing Out and Prize Distribution Ceremony
KOLKATA : The Indian Maritime University-Kolkata Campus, erstwhile DMET-MERI, recently hosted a magnificent Passing Out and Prize Distribution Ceremony for the esteemed Batch of 2019, held on 8th April 2023 at 1100 hours. The event was an astounding culmination of the academic journey of 227 cadets, who embarked on their journey of excellence when they joined the institution in August 2019.
The ceremony began with the lighting of the lamp by the Union Minister Shri Shanthanu Thakur, (Minister of State) Ministry of Ports, Shipping & Waterways, who was Chief Guest of the ceremony. He was accompanied by Smt. Soma Thakur. It was an ethereal moment that radiated spiritual significance, as the flame illuminated the aspirations and dreams of the young cadets. This was followed by the Presidential Address by the esteemed Registrar, K. Saravanan. The address was a masterful rendition of words that inspired the cadets to pursue their dreams with unwavering determination.
On the occasion Shri Shantanu Thakur, (Minister of State) Ministry of Ports, Shipping & Waterways, said "I take this opportunity to tell you about importance of Maritime Education in India & valuable contributions made by Indian Maritime University, Kolkata. In fact, Maritime Education & Research are important major points in Maritime India Vision -2030 of the Govt. of India. We now have world-class Institutions offering a range of programs in various aspects of Industry, from Marine Engineering to Navigation to Maritime Law. These Institutions provide the knowledge, skills, and expertise that our young people need to build successful careers. Maritime India Vision 2030 has set a target of greater than 20% of world seafarers to be from India. The current world dynamics are favouring India in all fronts, thanks to the leadership of Hon'ble Prime Minister Shri Narendra Modi Ji, including the employment of seafarers."
The event was graced by the presence of illustrious dignitaries, including Cmdr. Sameer Chaudhary, Shri SK Sarkar, and Shri B. N Bera, who added a distinguished aura to the occasion.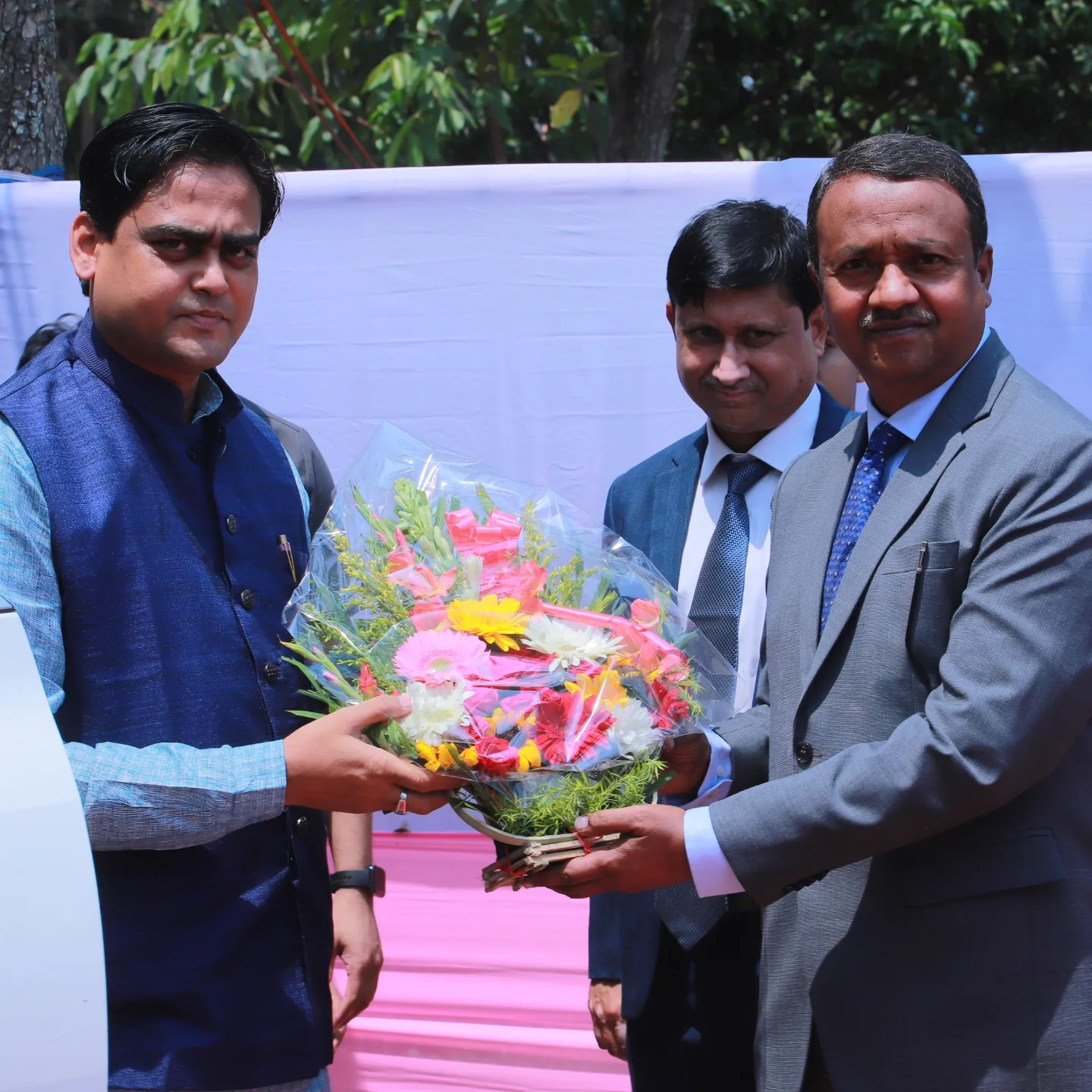 The Passing Parade, performed in the ground by the immaculately dressed cadets, was a spectacular sight to behold. The rhythmic beats of the band, the precise movements of the cadets, and the grace with which they marched, was a reflection of the discipline and training imparted by the institution. The ceremony also included the distribution of prizes to the cadets who had exhibited exceptional academic and extra-curricular accomplishments.
Most of the cadets received placements in renowned Indian and Foreign Shipping Companies, a testament to their hard work and dedication. The institution is proud of its achievements and wishes them success in their future endeavours. The successful event was a testimony to the rigorous training and unwavering commitment of the cadets, faculty members, and staff, who ensured the seamless conduct of the ceremony