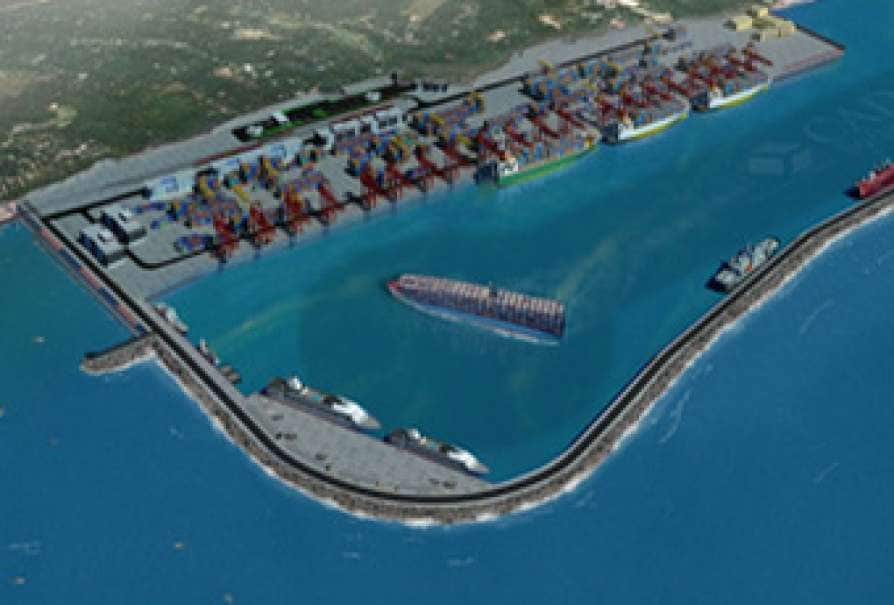 Kerela's Vizinjam port to be officially known as 'Vizhinjam International Sea Port'
THIRUVANANTHPURAM : The Kerala government has issued a directive that states Vizinjam Port will henceforth be known as Vizhinjam International Sea Port. The port was being famous as and called as Adani Port, therefore the new name.
Also, the logo will soon be made public as part of the branding.
The Vizhinjam International Transhipment Deepwater Multipurpose Seaport is an ambitious project taken up by the Government of Kerala. It is designed primarily to cater to container transhipment besides multi-purpose and break bulk cargo.
The initial date of completion was expected to be between December 2019 and August 2020. However, due to some problems in land acquisition and also due to the impact of COVID-19, it resulted in delays and is now expected to be completed by 2023.
The port's intended breadth is 150 metres. Reclamation of the sea would make available roughly 2.5 to 2.75 km2 (600 to 700 acres). The port would include two 1.5 km and 6 km breakwaters, as well as a harbour basin and wharves. There would be around 30 berths, the majority of which could accommodate mother ships.
An in-port rapid transit metro system will be available at the port to connect travellers within the port's passenger terminal. It will be connected via a new bypass that travels through Thiruvallam and Kovalam and departs from Thiruvananthapuram.
For almost four months in the previous year, the Adani Group's building of the Vizhinjam port was obstructed by the local fishing community, led by Catholic priests, who erected a temporary shelter at the port's entrance. They alleged that it wasn't a natural harbour and that if one entered, they would see enormous sand dunes that had been dredged out from the sea and piled up.