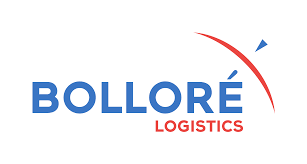 Inbound logistics recognizes BOLLORÉ Logistics as a green SUPPLY CHAIN PARTNER FOR 2021
As a global leader in transportation and logistics, Bolloré Logistics aims at building the cleanest supply chain and help its customers reduce the environmental impact of their supply chain. This is translated through its CSR program "Powering Sustainable Logistics", in which the company took the objective to reduce by 30% its CO2 emission[1] on its scope 3 downstream by 2030. The scope 3 corresponds to the transport services delivered to its client and highlight the necessity and willingness of Bolloré Logistics to work hand by hand with its clients and suppliers to develop sustainable and innovative solutions for achieving its ambitious targets.
"We thank Inbound Logistics for recognizing our work in developing more eco-friendly supply chains as we strive every day to bring more sustainable innovations to market to help our clients hit their sustainability goals," commented Yves Laforgue, CEO Bolloré Logistics Americas.
[1] Objective in absolute value on Bolloré Logistics scope downstream with based line 2019
Bolloré Logistics is one of 75 leading companies to be selected by Inbound Logistics magazine that companies can turn to when seeking green supply chain management and logistics partners. Inbound Logistics describes these companies as "walking the walk" when it comes to commitment to supply chain sustainability, no matter what the business environment.
Source : Bollore