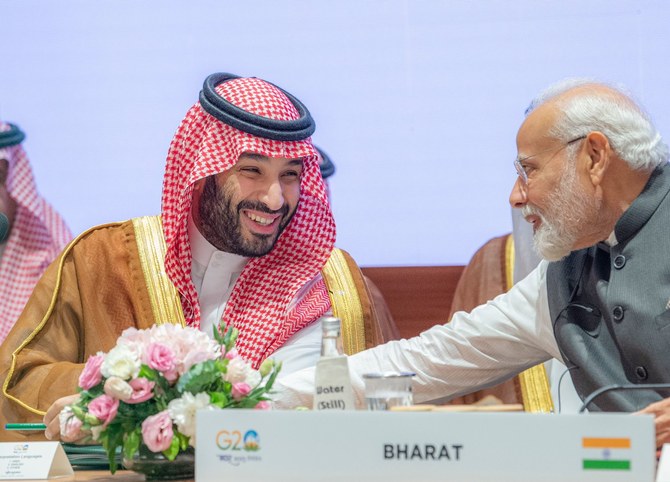 India and Saudi Arabia nail shipping corridors to boost New Delhi-Gulf ties
NEW DELHI : After Saudi Arabia's King Abdulaziz Port, commonly known as Dammam Port, was added to the India- Saudi-Iraq service route started by Singapore operated Bengal Tiger Line, it will now be part of the India Gulf Express Freight Service as well connecting with India's Nhava Sheva, Mundra and Mangalore, an exercise that will boost trade in the region.
The Dammam port is specially critical as it handles a bulk of oil trade. The Saudi Ports Authority's (Mawani) announcement to include the port in the India Gulf Express Freight Service route will help in Bangladesh and Sri Lanka as well.
Earlier this year, the Bangladesh-India-Sri Lanka-Gulf corridor was set up through the new Bangladesh India Gulf Express (BIGEX) service.
The addition of King Abdulaziz Port to the route will be beneficial not only for India but also for Bangladesh and Sri Lanka.
The port, a hub of export and import, will be part of the Mediterranean Shipping Company (MSC)'s shipping service as well connecting the Middle Eastern kingdom and India. The shipping line will also pass through Saudi Arabia's Jeddah Islamic Port.
The shipping line during its journey will call on Jebel Ali in South West Dubai, Mundra and Nhava Sheva in India, Djibouti in Africa. That apart, it will also touch several ports in Italy, Spain and Malta. The first sailing is slated to take place in December.
India's relations with the Gulf region have taken a new path. Saudi Crown Prince and Prime Minister Mohammed bin Salman undertook a state visit to India just after the G20 summit in New Delhi.
India and Saudi Arabia are also planning to hold a track 1.5 dialogue with the Gulf Cooperation Council (GCC) countries later this year. Notably the talks are likely to be held in Kerala's Kochi instead of the major metros. The GCC region is home to 9 million Indians. "Connecting ports and a shared thrust on developing and leveraging the blue economy between the Gulf and India will go a long way. That apart, it is in sync with India's port led development model," a foreign policy watcher told India Narrative.
New Delhi is also looking to ink a free trade agreement at the earliest with the GCC. India and the UAE have already signed the Comprehensive Economic Partnership Agreement, negotiations of which were completed in a record time of just 88 days.
The GCC bloc, headquartered in Riyadh, is made up of six countries – UAE, Bahrain, Kuwait, Oman, Qatar and Saudi Arabia with the aim of achieving Arab regional unity. Indians comprise the largest expatriate group in the region. The number is expected to rise in the coming years.
The GCC countries are key suppliers of crude oil to India.