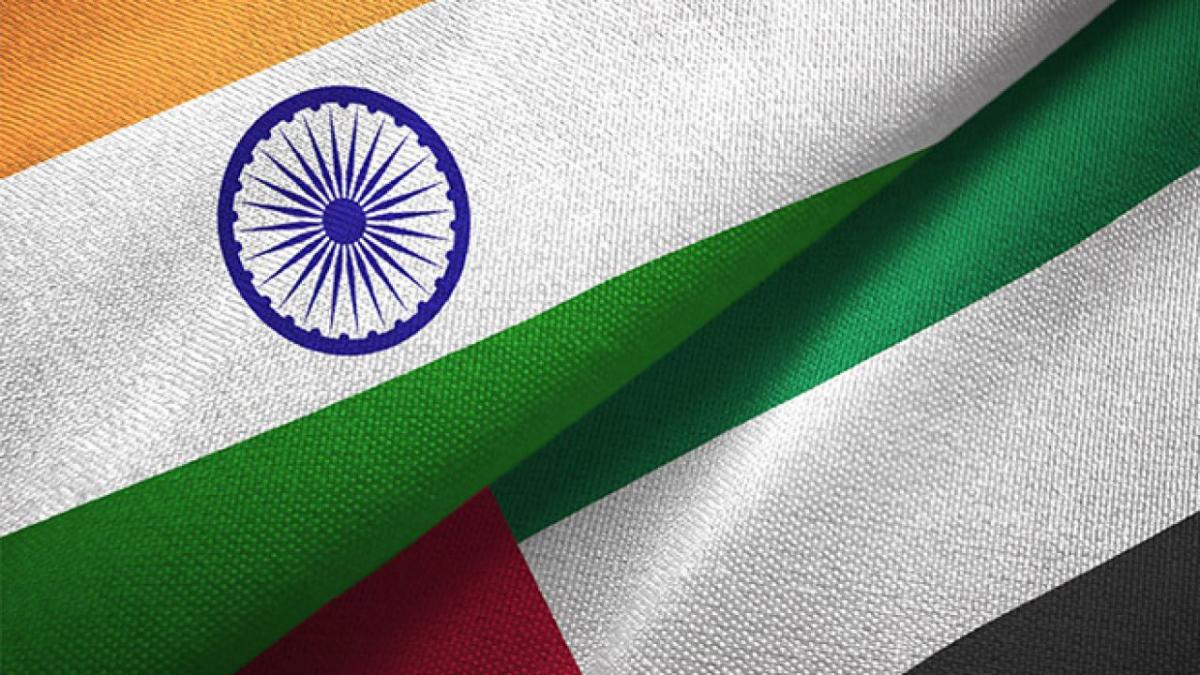 India and UAE explore virtual trade corridor to fast-track shipments
NEW DELHI : India and the UAE are exploring creating a virtual trade corridor to facilitate quicker clearance of shipments. Under the proposal, approvals and clearances related to customs will be given online on both sides.
The move is aimed at cutting the cost and time for customs clearance and speed up bilateral trade. It will complement the bilateral comprehensive free trade agreement signed between India and the UAE last year, which immediately eliminated duties for 90% of India's exports in value terms covering sectors like gems and jewellery, textiles, leather, and engineering goods.
Under the virtual trade corridor proposal, the customs authorities of the two countries will explore the possibility of accessing pre-arrival information for cargo movement, making cross-validation of information significantly faster, besides facilitating pre-clearance of goods.
The two countries estimate non-oil trade to touch $100bn over the five-year period post implementation of the free trade agreement on 1 May, 2022. "The idea of virtual corridor is to fast- track shipments. It will explore if can do the clearances in an online way… especially for very important hubs like Dubai and Abu Dhabi, which connect India and the rest of the world. If, paperwork and approvals for the consignments can happen in India, then it will take no time in their pass through to the UAE… so that's something which is being considered on both sides," India's Ambassador to the UAE, Sunjay Sudhir said.
The UAE last year signed an agreement with Kuwait to set up a virtual trade corridor.
India-UAE bilateral non-oil trade grew by 4.8% in the April-December period of the current fiscal to $35.66bn.
New Delhi's exports to the Abu Dhabi stood at $23.3 bn in the April-December period, posting a 16.4% growth. Imports from the UAE stood at $40.7bn during this period, posting a year-on-year growth of 24.6%.
"The concerned authorities in both countries are currently exploring this area of cooperation in order to agree to a mutually beneficial implementation approach," a spokesperson for the ministry of commerce and industry said. During the India-UAE High Level Joint Task Force on Investments meeting in October last year, the two sides decided to explore establishment of efficient and integrated Single Window Solutions and Virtual Trade Corridors to reduce time and cost in trade.
Queries emailed to the Ministry of Economy, UAE, remained unanswered till press time.
"Pre-arrival online document checks by Customs and allied agencies will reduce delays and benefit exporters on both sides. Further if we can remove the value limit on exports through the express mode, currently at ₹5 lakh, it will help our exporters," said Arpita Mukherjee, professor, ICRIER. Last year gems and jewellery was allowed through express mode in the Union budget.
She added that allied agencies like the Food Safety and Standards Authority of India (FSSAI) could review documents before arrival for the consignment and flag concerns if there are incomplete/incorrect documents. "Exporters and their clearance agencies can then resubmit the corrected documents. This will fast track the process, which is needed for perishable cargo like food," said Mukherjee.
Ajay Sahai, DG and CEO, Federation of Indian Export Organisations (FEO) said that such a measure should also be considered for India's other key markets too to boost exports. "It is an extremely welcome initiative, which will provide seamless flow of cargoes on both the side helping trade to grow without hiccups. Such an innovative measure needs to be extended to other countries particularly to our major exports destinations so that exports get expeditious clearance on both sides," said Sahai.