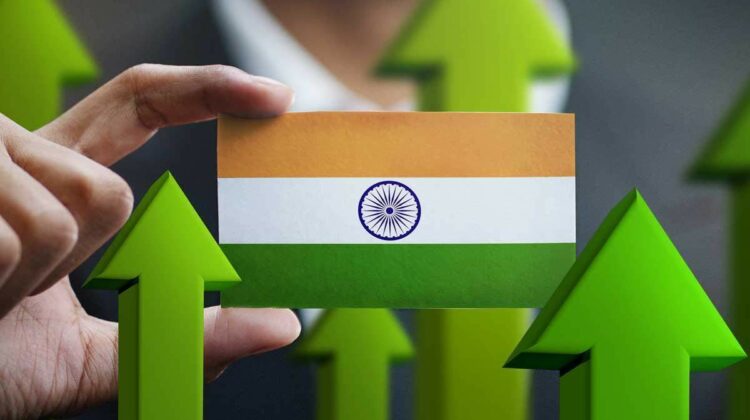 India can aim for 8-fold expansion of economy ; MDBs have last chance to address global issues : Lawrence Summers
GANDHINAGAR : A combination of free market forces addressing energy-related infrastructure needs, questions of reform in a number of key states, and supporting a more effective public sector could generate an eight-fold expansion in India's economy by 2050 with an annual growth rate of 8 per cent, Former US Treasury Secretary Lawrence Summers said on Saturday. Summers also said the Multilateral Development Banks (MDBs) have a last chance to "move dramatically" to address current issues such as climate change failing which there might be a move towards new multilateral institutions.
"I think this is a reasonable thing to say that a stretched target, an ambitious goal, a possible aspiration for India is an eight-fold growth between now and the end of the half century, that an 8 per cent a year, which isn't my forecast on current policy. But I believe given India's potential even in the more challenging world economy, I believe that is an imaginable goal and an eight-fold expansion of the economy is transformative on the lives of hundreds of millions of people," Summers said while delivering a lecture 'The World is on Fire' organised by the CII and Department of Economic Affairs, Ministry of Finance.
When asked whether new MDBs could be formed especially to deal with issues such as climate change, Summers said his advice to the existing multilateral institutions would be to move dramatically in that direction. "…I do think that it would be my advice to the leadership and staff of the existing institutions that the world is watching and that the world is not patient. And then this is their last clear chance and that if they're not able to move and move dramatically, that direction you suggest is likely to be the direction that the world comes. But I think not quite yet, it would be my sense. But I think it's a fair issue," he said.
Summers, who is Professor at Charles W. Eliot University Professor and President Emeritus at Harvard, is also the co-convenor of the G20 Independent Expert Group on Strengthening MDBs along with Fifteenth Finance Commission Chairman NK Singh.
The Expert Group, Chaired by Singh and Summers, submitted its first report to the G20 Chair in July at Gandhinagar, recommending a triple agenda to address eliminating extreme poverty, inclusive growth and the financing of global public goods along with a suggestion to constitute a 'Global Challenges Funding' mechanism for 'Global Public Goods'. The second volume of the report which will provide a roadmap would come up for discussion at the World Bank and IMF annual meetings in Marrakesh in October. Singh and Summers have proposed a transformation of the operations of the MDBs, beginning with the World Bank. The continuing larger financing needs of developing countries to meet development and climate goals have been highlighted by them with the view that the MDBs have not kept pace with such disbursements at the required rate.
Summers further said that multilateral development banks are immensely important as international institutions and they need to be transformed. "$20 billion of World Bank capital over the last 60 years led to $800 billion in lending. And if I put that $800 billion into today's dollars, it would have been more than $2 trillion, that is an immense capacity to make a difference. These institutions need to be transformed if they are to meet the challenges of a world on fire," he said.