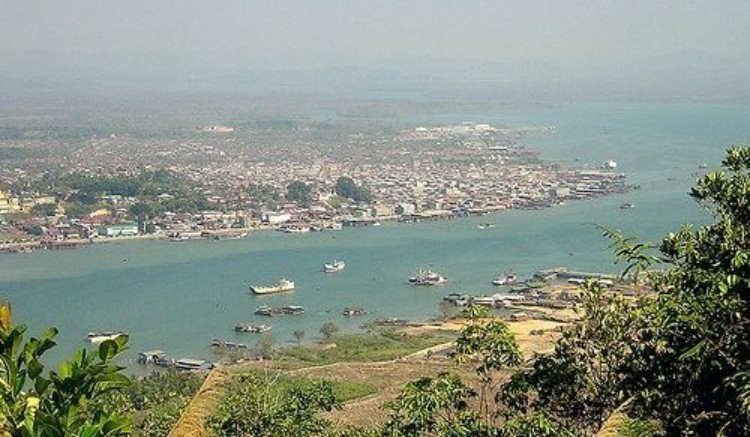 India funded Sittwe Port in Myanmar set to open on 9 May
KOLKATA : The Sittwe Port in Myanmar funded by India under the $500 million Kaladan Multimodal Transit Transport Project will start operations in May with the inaugural run of a ship from Netaji Subhas Dock in Syama Prasad Mookerjee Port, Kolkata on 4 May.
The ship is scheduled to arrive in Sittwe Port on 9 May where a contingent from the Indian side led by Sarbananda Sonowal, Union Minister of Ports, Shipping and Waterways, will grace a reception ceremony for the vessel, government sources said.
The opening of the Sittwe port will boost trade and commerce between the two neighbouring countries, a government official said.
Sittwe is a deepwater port constructed by India at the capital of Rakhine State in Myanmar, on the Bay of Bengal.
Situated at the mouth of the Kaladan River, the $120 million port is funded by India as a part of the Kaladan Multimodal Transit Transport Project, a collaboration between India and Myanmar, aimed at developing transport infrastructure in Southwestern Myanmar and north-eastern India.
The Kaladan Multimodal Transit Transport Project was conceived by India to provide an alternative route to India's landlocked north-eastern states. The only access to these seven states is through the Siliguri Corridor, a narrow strip of Indian territory wedged between Nepal and Bangladesh, referred to as the 'Chicken's Neck'.
Routing all cargo destined for the northeast through this corridor causes significant transportation delays and cost.
The Kaladan project also seeks to accelerate infrastructure and economic development in India and Myanmar.
The project includes the construction of a deepwater port at the mouth of the Kaladan River in Sittwe, the dredging of the river to enable cargo vessels to navigate the river from Sittwe to Mizoram in India, the construction of a river port at Paletwa in Myanmar's Chin State and the upgrade of highways from Paletwa to Myeikwa on the Indo-Myanmar border.
With the opening of the port, cargo ships can ply between the eastern Indian seaport of Kolkata and Sittwe seaport in Myanmar via the Bay of Bengal.
In Myanmar, it will then link Sittwe seaport to Paletwa jetty in Chin State via the Kaladan river boat route, and then from Paletwa by road to Mizoram in Northeast India.