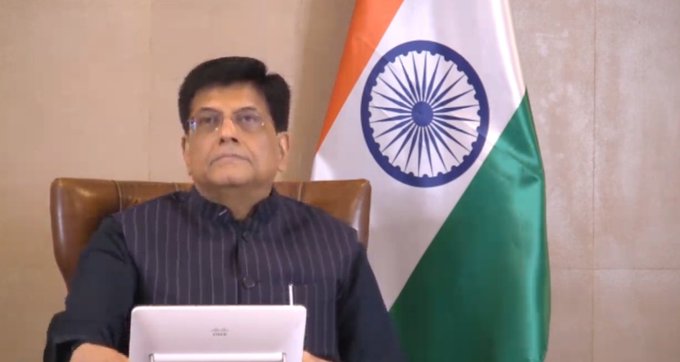 India is well on track in FTA discussions with other countries : Piyush Goyal
NEW DELHI : Negotiations for bilateral free trade agreements (FTA) with several countries are "well on track" and India is also looking at some multilateral pacts that are fair and equitable for all the member countries, Commerce and Industry Minister Shri Piyush Goyal on Saturday said.
India has recently implemented a free trade agreement (FTA) with the UAE in May 2022 and on December 29, 2022 with Australia to boost bilateral trade and investments. The country is negotiating FTAs with Canada, the European Union and the UK.
"We are well on track in discussions with several other countries to look at bilateral trade agreements. We are looking at one or two multilateral trade agreements also where we believe we can get benefit," Goyal said while virtually addressing the 27th Wharton India Economic Forum.
In a trade agreement, two or more countries either significantly reduce or eliminate customs duties on the maximum number of goods traded between them. Besides, they ease norms to promote trade in services and investments.
The minister said that itis in India's interest to enter into bilateral free trade agreements.
"It's essential that agreements are balanced and they are in the best interest of both the countries, they address the sensitivities of both the countries and help us protect certain sectors which we need to protect," Goyal added.