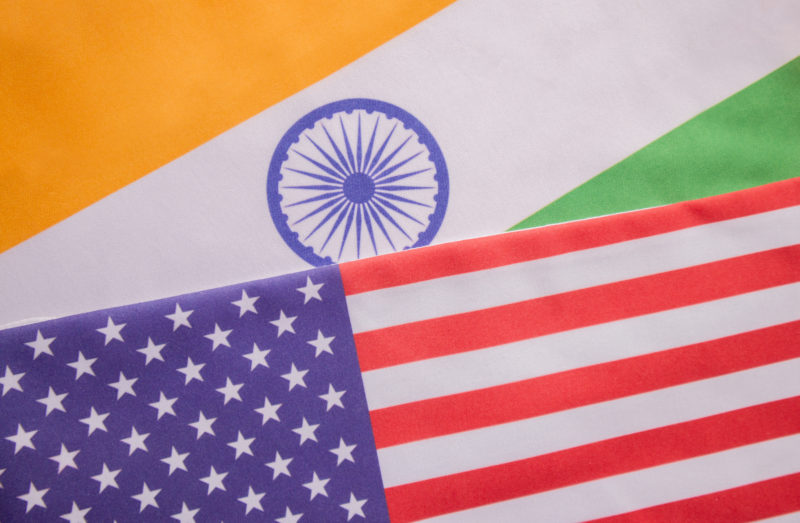 India-US TPF Meet to be held on Jan 11
NEW DELHI : The India-US Trade Policy Forum (TPF), a forum to resolve trade and investment issues between the two countries, will hold a meeting in Washington on January 11, the Commerce Ministry said on Sunday. The TPF has five focus groups — Agriculture, Investment, Innovation and Creativity (intellectual property rights), Services and Tariff and Non-Tariff Barriers.
The meeting will be co-chaired by Commerce and Industry Minister Shri Piyush Goyal and US Trade Representative Katherine Tai. Goyal will be on an official visit to New York and Washington DC from 9-11 January, the ministry said. The 12th TPF meeting was held on November 23, 2021, after a gap of four years here.
"Working groups were re-activated after the last ministerial. TPF is a platform for continuous engagement between two countries in the area of trade and to further the trade and investment relations between the two countries. Both countries are looking forward to the meeting and confident of making progress on the trade issues," the ministry said.
The meeting was deferred earlier in November last year due to local elections in both countries.
In last year's meeting, India had asked for the restoration of GSP (Generalised System of Preferences) benefits to Indian exporters on which the US side had stated that this could be considered.
To further promote trade, the two sides had expressed an intent to continue to work together on resolving outstanding trade issues as some of these require additional engagement to reach convergence in the near future.
The bilateral trade between the countries has increased to USD 119.5 billion in 2021-22 from USD 80.5 billion in 2020-21. India received USD 55.61 billion in foreign direct investment from the US between April 2000 and June 2022.
In the first leg of the visit, Goyal will interact with CEOs of reputed multinational enterprises, join round table meetings with business leaders and think tanks and visit industries in New York.
The two countries are also collaborating under the QUAD (Quadrilateral Security Dialogue), I2U2 (India-Israel/ UAE-USA) and IPEF (Indo-Pacific Economic Framework).
The I2U2 – comprising India, Israel, the UAE and the US – was established in October 2021.