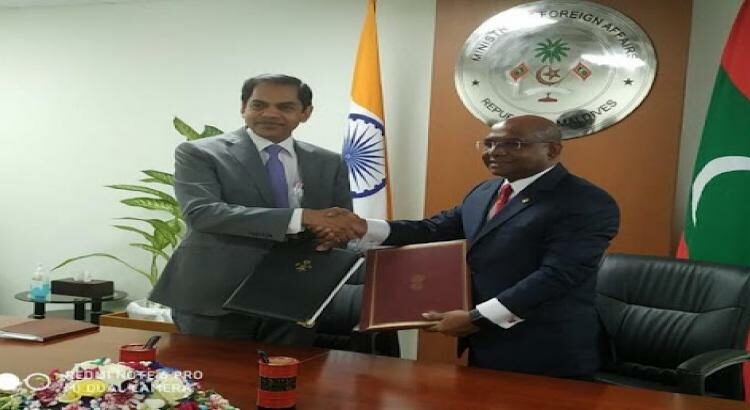 India, Maldives sign MOU to expedite Customs clearance
NEW DELHI : The Maldives and India have signed a Memorandum of Understanding on the exchange of pre-arrival information for trade facilitation and control of customs.
The MoU will facilitate faster clearance of goods and the enhanced customs control will provide a framework for the exchange of pre-arrival cargo data contained in customs documents submitted during export. This agreement, once implemented, will considerably bring down the time period for customs procedures.
The Maldives Customs Service and India's Central Board of Indirect Taxes and Customs signed the Exchange of Pre-Arrival Information for Facilitation of Trade and Customs Control on Goods MoU.

The new procedures will provide significant benefits in terms of better facilitation of trade, security of the supply chain, and revenue collection. Earlier, with the inauguration of the direct cargo vessel service between the two countries in September 2020, the trade partnership significantly improved, making India the second-largest trade partner of the archipelago in 2020.

In 2019, India was in fifth place in the Maldives' trading partner countries. Also, the export to India in the first six months of the current year also recorded a jump.
Source : South Asia Monitor