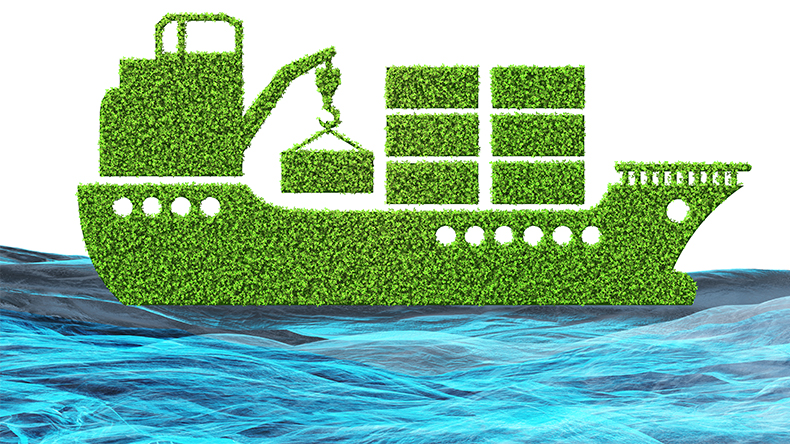 India rides the green wave as EU, US buy its clean ships
NEW DELHI : India has started supplying 'green ships' to traditional shipbuilding nations Norway, Germany and the US, like carrying coals to Newcastle and boosting its ambition to become a global shipping hub.
The move comes amid an international environmental focus on the shipping industry. While ships are responsible for ferrying the overwhelming majority of goods around the world, they are also responsible for emitting substantial amounts of greenhouse gases.
The issue has become critical since the global energy crisis caused by the Russia-Ukraine war, which has sparked renewed interest in making 'green ships'—vessels that typically run on less polluting fuels such as methanol, electricity, green hydrogen and hybrid batteries.
Recently, state-run Cochin Shipyards Ltd (CSL) delivered two fully electric cargo ferries to Norway. And many more orders are in the pipeline. The development marks a surprise reversal of India's earlier strategy of looking at sourcing green vessels from Europe and the US. CSL has also bagged contracts for building two vessels from European clients that will be fuelled by methanol.
In addition, the shipyard has signed contracts with Norwegian clients for building two container vessels to be fuelled by green hydrogen. Another contract for supplying eight 'eco-freighters' to HS Schiffahrts Group, Germany. marks CSL's entry into the so-called short-sea shipping market, which consists of ports located in Europe.The private sector too is helping strengthen domestic maritime manufacturing. Goa-based Chowgule and Co has bagged contracts for building eight electric hybrid cargo vessels from European clients.
Reported in January 2022 about India working on a unique plan to run ships completely on green energy.
Shipping Minister Shri Sarbananda Sonowal in recent interview said that more such orders are expected to be placed by European clients with Indian shipyards.
"Most advanced countries are placing orders vessels with Indian companies. This is a clear indication that 'make in India' is becoming successful and Atmanirbhar Bharat initiative is getting strengthened," Sonowal said.
Apart from Norway and Germany, Indian shipbuilders are close to striking deals with companies in the US, Netherlands, Denmark and West Asia. Closer to home, contracts are also being looked at from Bangladesh, Sri Lanka and Myanmar. The minister said that Norway and India would cooperate on developing infrastructure for manufacture of green passenger and cargo vessels which would be used for both the domestic and global markets. "Apart from CSL, several Indian ship design and technology firms are also actively working towards delivering green ship solutions. With new initiatives Indian ports will have a globally visible green profile and our shipyards can aspire to be a green tug building hub for the world. With the National Centre of Excellence in Green Ports and Shipping acting as a nodal entity for the industry all such efforts will gain momentum and India can position as a 'Global hub for building 'Green Ships'," the minister said.
On its part, the centre is providing funds through the Shipbuilding Financial Assistance Policy (SBFA) to Indian shipyards in order to make India a sought-after destination for technologically advanced green ships.
As per Maritime India Vision – 2030, a clear roadmap has been provided for bringing an all-round improvement, be it in the area of Port modernization and Automation, Coastal Shipping, Shipbuilding, Ship Repair, Transition to Renewable Energy, increasing share of Indian Seafarers across the globe, improving Vessel Turnaround Time, developing Transhipment hubs, Cruise shipping and augmenting capacities at the Major Ports. Focus is also on developing and operationalizing Inland Waterways for improved connectivity and creating an environment for positive modal shift from road and rail to waterways.