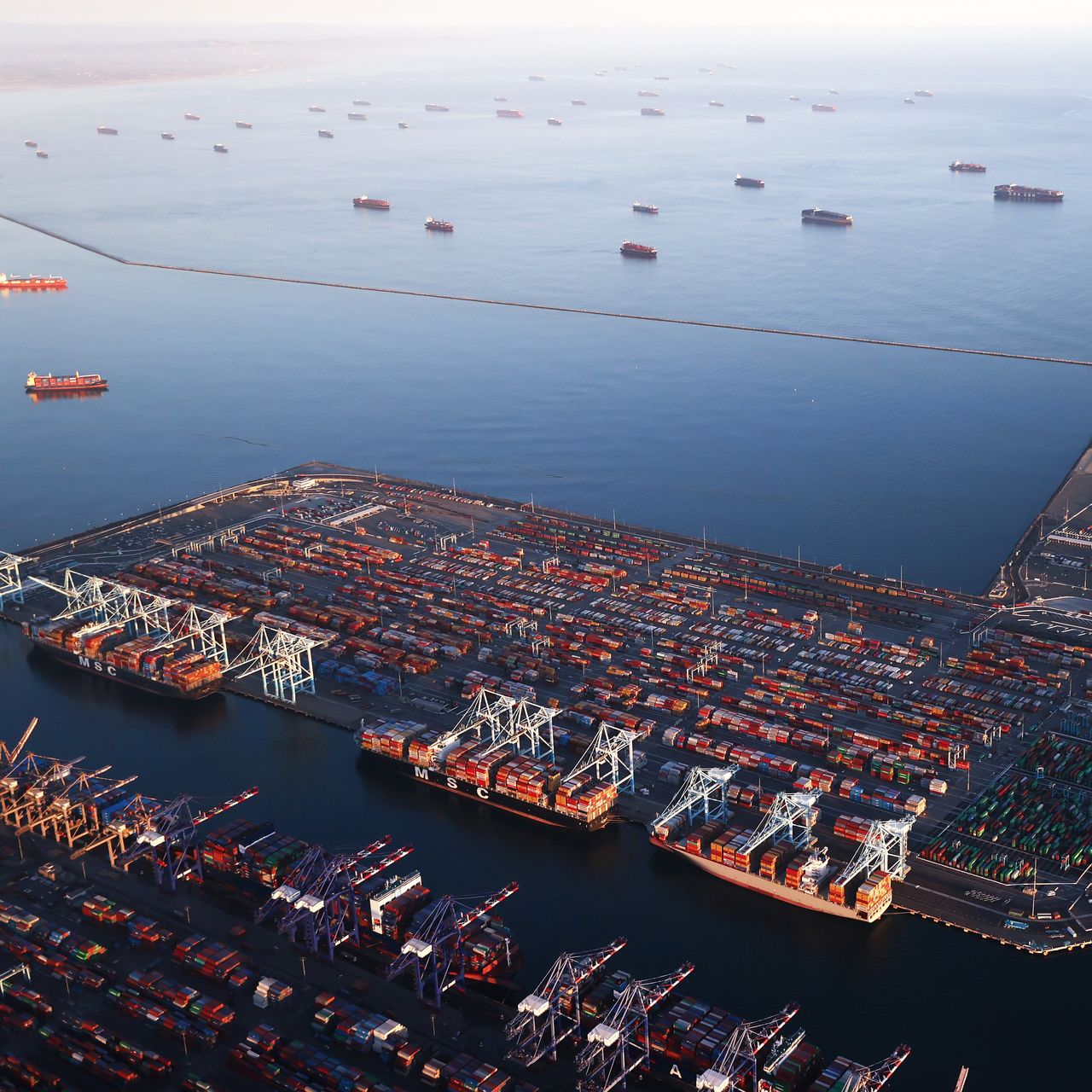 The economy is in a 'freight recession,' with China trade decline continuing
Ocean freight orders are down 50% year over year and it is impacting both rail and road transportation, which a trucking executive recently called a "freight recession."
Volume of cargo to Port of New York and New Jersey has fallen, but it remains very close to California's ports in activity.
The supply chain data fits into the broader picture of a contraction in global purchasing indexes, less spending on goods, and excess inventories.
NEW JERSEY : As the big East and West coast ports jockey for supremacy in total trade volume coming into the country, the pie is getting smaller as the economy softens.
The latest trade data released by the Port of New York and New Jersey, the nation's largest container port on the East Coast, points to a slight uptick in container processing but future ocean freight orders continuing to pull back.
In the month of March, the Port of New York and New Jersey handled 574,452 TEUs (20-foot equivalent units) making it the nation's third-busiest port. But the difference between the Port of Los Angeles, which processed the most containers in March, and the Port of New York/New Jersey, was 48,781 TEUs.
In the first three months of 2023, the Port of New York and New Jersey was the nation's second-busiest port moving nearly 1.8 million TEUs, similar to the amount moved during the same period in 2019.
A freight slowdown that has been in the data for months continues to be reflected in the activity. A recent CNBC supply chain survey analyzing inventories and warehouse space tracked a decrease in truck movements in and out of warehouses. This along with a 40 percent decrease in manufacturing orders foretells less freight movement by both truck and rail.
On trucking company JB Hunt's first-quarter conference call with analysts, president Shelley Simpson said the industry was in the midst of a "freight recession."
Data from CNBC Supply Chain Heat Map provider FreightWaves SONAR details the weakness in the sector. When comparing current ocean freight orders leaving from all ports in the world and arriving at all ports in the United States, year over year, the levels are half. The decrease is felt both on the rails and roads with less freight coming into the country.
China's manufacturing data has seen recent improvement out of its Covid reopening, but Peter Boockvar, chief investment officer of Bleakley Financial Group, says the overall trade data coincides with indicators of global economic contraction.
"We're seeing contractions in global manufacturing PMIs [purchasing managers indexes] and I think it correlates to less spending on goods and the need to work down excess inventories," Boockvar said.
″Consumers are still spending on experiences like travel, leisure, and restaurants but with respect to goods, it's more of a spending focus on non-discretionary items and less on discretionary. This for sure filters through to less stuff being produced and thus transported," he said.
.