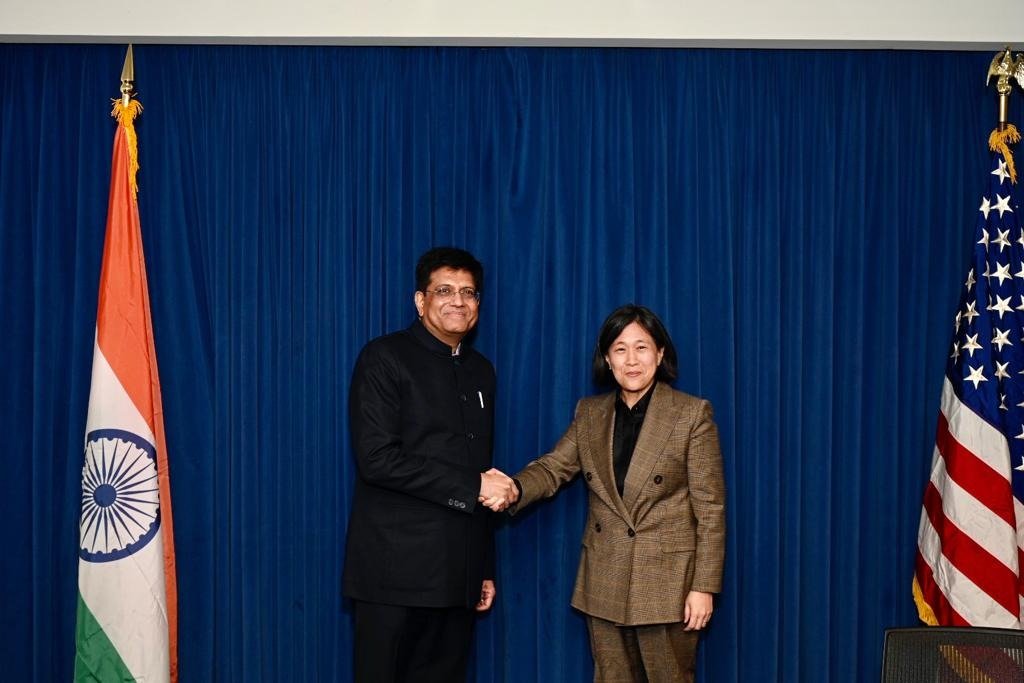 India & US seeking bilateral settlement on WTO disputes: Piyush Goyal
WASHINGTON : India and US are looking to carve out bilateral solutions to the several longstanding World Trade Organization (WTO) disputes between the two countries, said Union Commerce Minister Shri Piyush Goyal on Wednesday.
These remarks came after the conclusion of the 13th India-US Trade Policy Forum (TPF) with his US counterpart United States Trade Representative Ambassador Katherine Tai in Washington, according to a release.
Goyal said during a press conference in Washington, "There was a very robust discussion amongst the officials and today at the ministerial levels at finding solutions to the several WTO disputes that have been going on for several years between US-India. These outstanding issues are areas where both countries have had some wins and some losses."
"We have directed our officials to engage very aggressively over the next two or three months to see if we can find a bilateral settlement of the WTO issues demonstrating the trust between the two countries and we hope for some satisfactory outcomes," he said.
Piyush Goyal was on an official visit to New York and Washington DC from January 9-11 to participate in India-US Trade Policy Forum (TPF). His visit included delegation-level talks and a one-to-one meeting with USTR Ambassador Katherine Tai.
Since both countries relaunched the Trade Policy Forum in a new form with renewed vigor in November 2021, India-US have seen this becoming a very robust and outcome-oriented discussion on several issues of mutual interest, Goyal added.