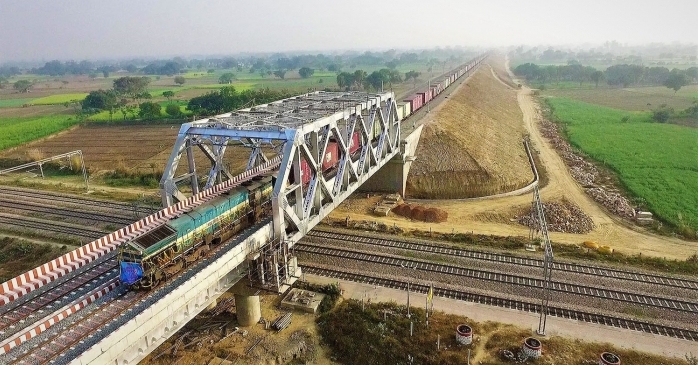 Indian Railways looks for ways to dodge proposed GST on Dedicated Freight Corridor payouts
NEW DELHI : The Indian Railways is exploring options to avoid a possible goods and services tax (GST) levy on payouts it makes to its exclusive freight track network. According to officials aware of the developments, the tax authorities have indicated 18% GST on remittances made by the Railways to the ₹1.24 lakh crore Dedicated Freight Corridors (DFC) for usage.
This payout is in the form of a track access charge (TAC) which presently hovers upwards of ₹7,000 crore annually. This is expected to rise with the commissioning of full 2843-km DFC network next fiscal.
In business-as-usual circumstances, the transfer of money from one arm of the government to another would not attract a GST. However, the Dedicated Freight Corridor Corporation of India Limited (DFCCIL) has been registered as a special purpose vehicle (SPV) under the Indian Railways. This accords it the status of an independent entity that offers its tracks as a service.
For administrative purposes, however, the DFCCIL is a Zonal Railway. This means that any income accrued by ferrying goods or passengers will be credited to the Railway account.
The Railways then disburses funds as per the requirement of a zone under various heads. TAC is one such head that is now potentially facing a GST levy.
"We may change the accounting head under which we raise a demand to the Indian Railways. This would mitigate the impact of the tax liability," one of the officials aware of the details said.
The reimbursements made by the Railways is the only source of income for DFCCIL, which has to pay back the debt it raised from multilateral institutions. World Bank and Japan International Cooperation Agency (JICA) alone need to recover over ₹52,000 crore from the freight corridors.