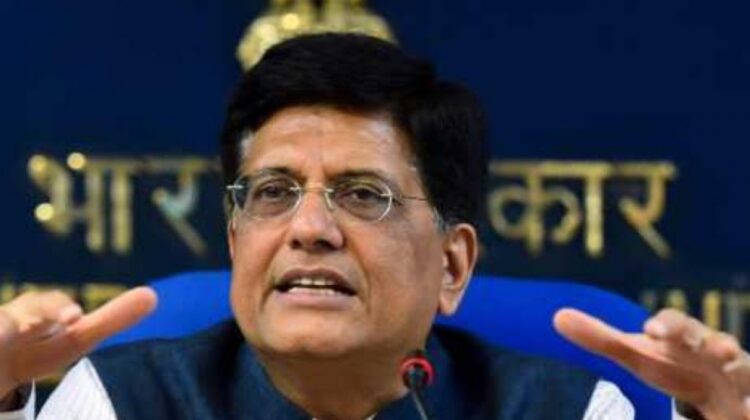 India's goods exports to stand at $290 bn in FY21 : Piyush Goyal
NEW DELHI: India's goods exports will stand at USD 290 billion for the financial year ending March, 7 per cent short of the shipments in the previous fiscal, Union Minister Piyush Goyal said recently at an event.
However, the Minister said this was "great" considering the country has bounced back so quickly in a challenging year.
India's goods exports stood at USD 313 billion in FY20.
"As against about USD 313 billion of goods exports last year, we will end the year with almost 93 per cent of that, USD 290 billion. Now isn't that great," Goyal said.
Asked about big foreign firms which have made investments in India in the past year, the Commerce and Industry Minister said Apple and Samsung have invested on a large scale in the country and expanded their facilities.
Referring to the two firms, he said: "I believe they are looking at India as their prime production base to meet the needs of the world."
He added that pharma companies are also looking at expanding their investments in India.
The Minister also expressed confidence that going forward, India will be able to overtake China in its engagement with Bangladesh.
Goyal further said it will be a "record year" in terms of FDI inflows for India, despite the pandemic and "the fact that all international statistics suggest that foreign investments across the world are going to significantly fall in the current months."
Observing that India was amongst the "rare countries" which saw FDI growth in 2020, the Minister said he has "absolutely no doubt it will be a record FDI".
Asked about India's relations with Bangladesh vis-a-vis Bangladesh-China ties, he said India has been working relentlessly to build strong relations with all its neighbouring countries.
Goyal said India's ability to add more value to the products and services has helped it expand trade ties with countries like Bangladesh.
"I have the confidence that going forward, we will be in a position to overtake China in their engagement with Bangladesh. We are working with that single-minded purpose and our industry has the ability," said the Minister.
However, he added that India does not hold a grudge against any country for its engagement with anybody else and focuses only on what it can do with that country better.
Goyal, who is also the railways and consumer affairs minister, said the Indian Railways has seen the highest freight loading in its history every month since September 2020 till February 2021.
"When we close March 2021, despite the setback of first few months of the lockdown, we will be exceeding last year's loading in the Indian Railways in terms of freight and it will be the highest freight loading that Indian Railways has seen in its long history," he said.
Source: BS