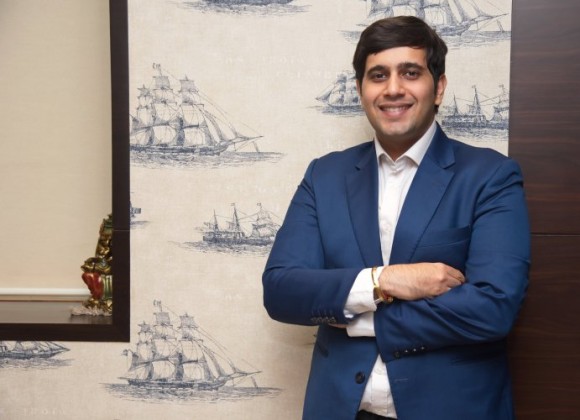 Suez Canal blockage: impact for India will be evident by May-June
On March 23, 2021, the ultra-large Panama-flagged 20,388-TEUs 400-metre Evergreen-operated container ship MV Ever Given on route from Shenzhen, China to Rotterdam, Netherlands got stuck at Suez Canal and is causing a huge blockage of at least 150 vessels on two sides of the canal.
Sanjay Bhatia, co-founder of Freightwalla said, "While exports won't be affected much in March, the impact may get considerably evident by May-June as we will have to wait and see how shipping lines respond to this challenge. Right now it is a very fluid situation; however, the knock-on effects of this could be quite sizable, similar to how we are still dealing with the after-effects of the pandemic lockdowns."
"Indian export trade is generally westbound. Whilst cargo deliveries will be delayed both ways, Indian exporters operating on payment against delivery model will be impacted in particular as this cohort of exporters will have to combat working capital crunch at least in the short to medium term," he added.
Suez Canal Authority has temporarily suspended the navigation through the Suez Canal. "That is only until the floatation works of the large Panamanian container vessel EVER GIVEN; that ran aground at the 151 km area (Canal Marking), are complete. The floatation efforts included towing and pushing the grounding vessel using 8 large tugboats; the largest of which is BARAKA 1 with a towing power of 160 tonnes, reads the release.
Suez Canal is a 193-kilometre artificial waterway in Egypt that connects Europe through the Mediterranean Sea and Asia through the Red Sea. While maritime carries 99 percent of the world's all trade volume, the Suez canal handles 12 percent of that volume. As one of the busiest shipping lanes in the world, it handles an average of 50 ships every day and $10 billion worth of goods each day. Due to the significant amount of cargo it handles the blockade is expected to have serious implications on international trade.
Sanjay said, "What also needs to be considered is that the Suez Canal itself operates at a fairly high degree of efficiency and it takes a certain amount of time for a vessel to cross it. In case of a backlog as large as this, even if they operate at a 100 percent efficiency, the backlog will continue to for an extended period, the domino effect of which is expected to sustain for the medium term."
"The vessels that are calling in India will not be affected as much at least in the short term. However owing to the giant backlog, vessels carrying Indian export cargo that are east to westbound, heading from Asia to Europe will face delays. In the case of importers, the majority of it comes from China and the far-east, but a significant amount of high-value cargo such as high tech machinery etc. come from Germany, Italy, USA and other western countries are also expected to be impacted with their deliveries getting delayed," he added.
Source: Indian Transport & Logistics News