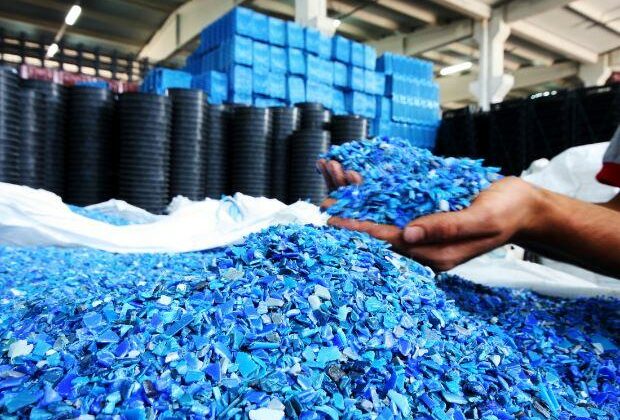 India's plastic exports have risen by 60% in last one year: Plexconcil
CHENNAI : The Plastics Export Promotion Council (PLEXCONCIL) has said that India's plastics export increased by 55% to US$3,417 million (cumulative value) during April-to-June 2021 as compared to US$2,211 million during April-June 2020. According to the apex nodal trade body of plastics exporters, India exported plastics worth US$ 1,301 million (up 60.4%) in June 2021 vis-à-vis US$811 million in June 2020.
The body also said that panels such as consumer and houseware, composites / FRP products, floor coverings, leather cloth and laminates, pipes and fittings, woven sacks and FIBCs registered over 100% growth in global exports during Q1FY22. Human hair and related products registered 350% growth in exports during Q1FY22. Panels such as writing instruments (74%), rigid packaging and PET preforms (52.6%), cordage and fish nets (60.9%), polyester films (34.7%) and plastics raw materials (16.9%) also showed high double-digit growth in Q1FY22.
Arvind Goenka, chairman, PLEXCONCIL, said, "Growth in plastics' exports in the first quarter of FY2022 reflects the tremendous efforts and the entrepreneurial spirit of Indian exporters, who posted growth despite facing many challenges during the pandemic. PLEXCONCIL has been taking several proactive initiatives to target global suppliers and sourcing majors in an evolving supply-chain management scenario. The US, the UK, the EU and France offer several opportunities for increasing exports of Make in India plastics."
Plastic exporters have been requesting the government to consider free trade agreements (FTAs) and enhanced trade partnerships to make Indian goods competitive, subsidised warehousing in the UK, the US and the EU and counter-guarantee to Indian status holder exporters to borrow at cheaper interest rates in the UK, the US and the EU, among others.
Source : Times of India