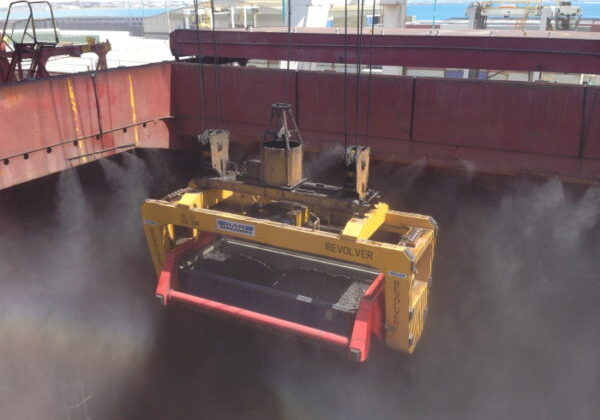 Innovative Revolving Container Technology Coming to DP World Fraser Surrey
VANCOUVER : DP World (Canada) Inc. is pleased to announce the signing of a long-term agreement with New Gold Inc. facilitating the export of copper concentrate through DP World Fraser Surrey using rotating containers – a specialized revolving head technology.

New Gold is excited to be partnering with DP World Fraser Surrey, a world-class marine terminal and Intermodal Solutions Group (ISG). New Gold will be the first mining company in North America to use the ISG rotating containers system, from mine to vessel. New Gold recognizes that keeping bulk products contained, from mine to ship, will benefit the environment and significantly reduce or eliminate risk of dust loss that comes with bulk handling.
DP World Fraser Surrey will be the first marine terminal in Western Canada to begin exporting dry bulk cargo by using rotating containers. This revolutionary new export method will begin an era of exporting dry bulk commodities in a more environmentally responsible manner. This method allows fully sealed containers to be rotated 180 degrees within the hold of the vessel to unload the contents rather than using the traditional bulk ship loader. A mobile dust suppression unit is fitted around the rim of each vessel hatch emitting water mist to mitigate dust levels.
Source : Hellenic Shipping