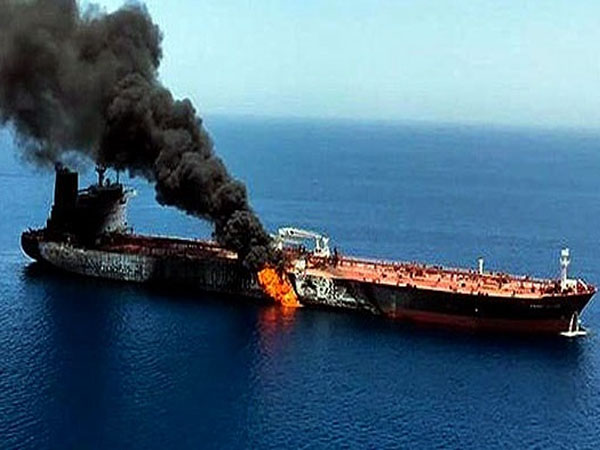 Israel to pay compensation for ships damaged in Gaza war
JERUSALEM : Israel will provide compensation for ships that are damaged due to the war in Gaza and the government is taking steps to minimise risks for vessels using the country's ports, government advisories said.
Israel has vowed to annihilate the Hamas Islamist Group after its fighters stormed through Israeli towns from Gaza on Oct. 7, killing 1,400 people and seizing more than 220 hostages in the worst attack on civilians in Israel's history. The country relies on its seaports for its trade as well as for much of its needs including consumer goods and food.
Israel's tax authority said in a statement dated Oct. 26 that compensation would be awarded for "war damage" caused to any Israeli or foreign vessel located within Israel's economic waters.
"War damage is defined under the law as damage that is caused to the body of an asset due to acts of war by the regular forces of an enemy or due to other acts of hostility against Israel, or due to acts of war by the Israel Defense Forces," the statement said.
The authority said the rate of the compensation was 100% of the "actual damage", which is the difference in value of the asset prior to the incident and after it was damaged.
Israel has faced heavy rocket barrages including in the south of the country, prompting the closure of the smaller Ashkelon port, which is the nearest terminal to Gaza. There have also been repeated clashes along the northern border.
In a separate Oct. 25 advisory circulated to the global maritime industry and seen by Reuters, Israel's transport and road safety ministry said the country's ports were "highly protected strategic facilities".
"Steps have been taken by the government to minimize risk levels for calling ships," it said, adding that the Iron Dome air defence system had "proven to be super effective".
"Bottom line, despite several previous conflicts, no damage was sustained to any calling ships, i.e. zero incidents."
Additional war risk insurance premiums have risen tenfold in recent weeks for ships calling at Israeli ports and some vessels have diverted away from the major southern port of Ashdod, which is 40 km (30 miles) from Gaza, to Haifa in the north. Port of Ashdod officials told that operations were unaffected.
"I understand that people don't feel secure right now because of the situation," said Shaul Schneider, Chairman of the Port of Ashdod's board of directors.
"But we're dealing with it. We're talking to the importers, we're talking to the heads of (shipping) companies."