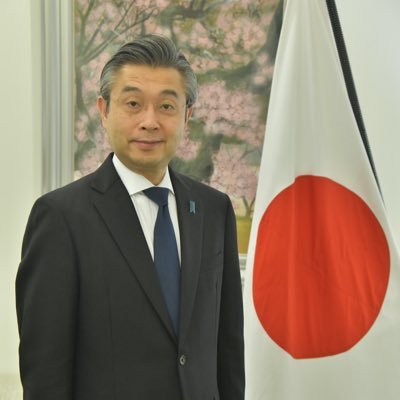 Japan to help build industrial value chain linking B'desh Port & India's NorthEast
NEW DELHI : Japan wants to achieve more synergy between its development cooperation in India's northeastern states and neighbouring Bangladesh, including using the Matarbari Sea Port to create a new industrial value chain, Japanese Ambassador Hiroshi Suzuki said on Thursday.
Japan is the largest foreign development partner for both the northeastern states and Bangladesh, and it is playing a key role in the construction of the Matarbari deep seaport in Cox's Bazar district. In March, the Japan International Cooperation Agency (JICA) extended three infrastructure construction loans worth $1.2 billion for the port project.
"What Prime Minister [Fumio] Kishida wants to achieve is to have more synergy between what Japan is doing in terms of development cooperation in northeast India and what Japan is doing in Bangladesh and harness the Matarbari deep seaport to create a new industrial value chain," Suzuki said in an interview.
Japan's efforts in this region will replicate its achievements with the Southern Economic Corridor (SEC), which links Thailand, Cambodia and Vietnam, though the work is expected to be completed in a much shorter time than the nearly three decades it took to create the Southeast Asian corridor. The SEC led to not just connectivity but a new industrial value chain emanating from Bangkok and going through Phnom Phen and Ho Chi Minh City, Suzuki said.
"We want to achieve a similar story by harnessing the Matarbari deep seaport. JICA is now working very hard in Bangladesh to develop this deep seaport [which] can be a game changer. Big container ships can come here and from Matarbari, you can export anywhere in the world," he added.
PM Kishida first unveiled his vision for a "Bay of Bengal-Northeast India industrial value chain concept" during a key policy speech delivered in New Delhi on March 20.
JICA's work to build roads and bridges in India's northeast and in Bangladesh has proceeded so far on separate tracks. "What Prime Minister Kishida wants to do is to connect these two so that India's northeast can become a natural destination for prospective future investment," he said.
The Matabari seaport is expected to become commercially operational in 2027, and this will also drive investments in the region. Kishida wants to create a new industrial value chain to use "these connectivities to the fullest extent possible". Suzuki recently travelled to Tripura to convene a Track 1.5 conference that was attended by Union minister for development of northeastern region G Kishan Reddy, Bangladesh's maritime transport minister, deputy foreign ministers of both countries and top businesspersons.
"I think I succeeded in making the first step towards sharing Prime Minister Kishida's vision…Now, JICA has applied to implement a study on cross-border connectivity and traffic covering India's northeast and JICA will also conduct similar studies on the Bangladesh side," Suzuki said.
Japan will encourage business leaders to take a "fresh look at India's northeast, to fully harness its potential", though this process cannot be completed overnight, he said. Suzuki said he wants to shorten the time for the connectivity initiatives in India's northeast. "Japan cannot do this alone. We need all the help we can get from our friends in India and Bangladesh," he said.