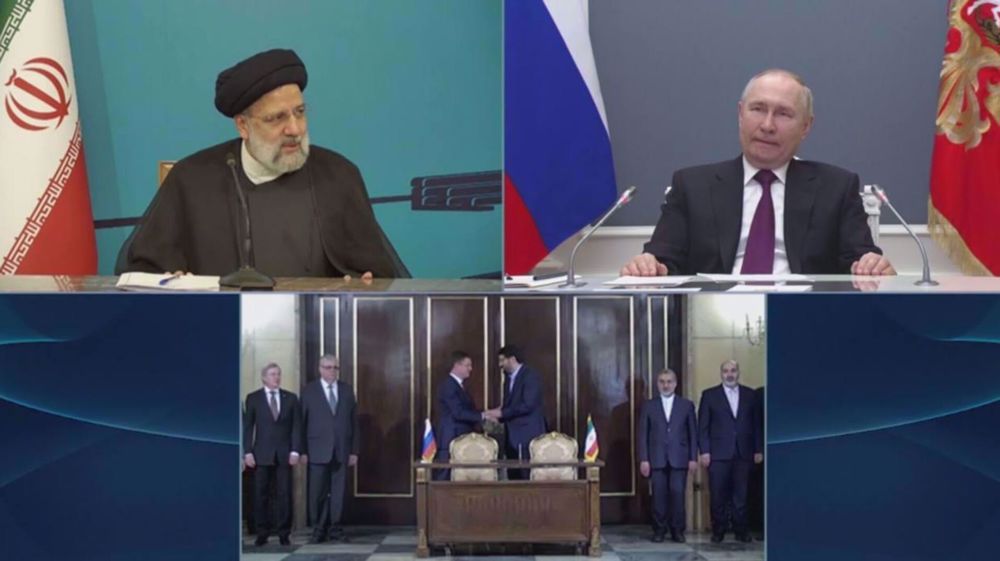 Russia and Iran sign 'Rasht-Astara Railway' deal for strategic new rail link
MOSCOW / TEHRAN : Russia and Iran have agreed a deal to finance and build a railway providing a strategically significant new link in the region.
The Rasht-Astara link is seen as an important link in the corridor that will connect India, Iran, Russia, Azerbaijan, and other countries by rail and by sea.
The 162 km railway along the Caspian Sea coast will go from Russian ports on the Baltic Sea to Iranian ports on the Indian Ocean and Gulf of Aden.
Wednesday's deal was signed by Russian President Vladimir Putin and his Iranian counterpart Ebrhaim Raisi in a meeting on video link.
Putin said: "The unique North-South transport artery, of which the Rasht-Astara Railway will become a part, will help to significantly diversify global traffic flows."
He claimed the "successful cooperation within the framework of this ambitious project is evidence of the high standards and the fruitful and mutually beneficial nature of Russia-Iran relations."
Both Russia and Iran are giving priority attention to the strengthening of trade, economic and other bilateral ties, which are based on the principles of neighborliness, mutual respect and consideration for each other's interests, said Putin.
Raisi said: "Without a doubt, this agreement is an important and strategic step in the direction of cooperation between Tehran and Moscow."
It comes as Western sanctions bite hard against Russia following its invasion of Ukraine and against Iran over its nuclear programme. The two ostracised nations are increasingly cooperating, with Iran providing drones and other weapons for Russia as its fights in Ukraine.
The North-South route was originally signed by Russia, Iran, and India in the early 2000s, and since then other countries have ratified it, including Azerbaijan, Belarus, Bulgaria, India, Iran, Kazakhstan, Kyrgyzstan, Oman, Russia, Tajikistan, Turkey, and Ukraine.