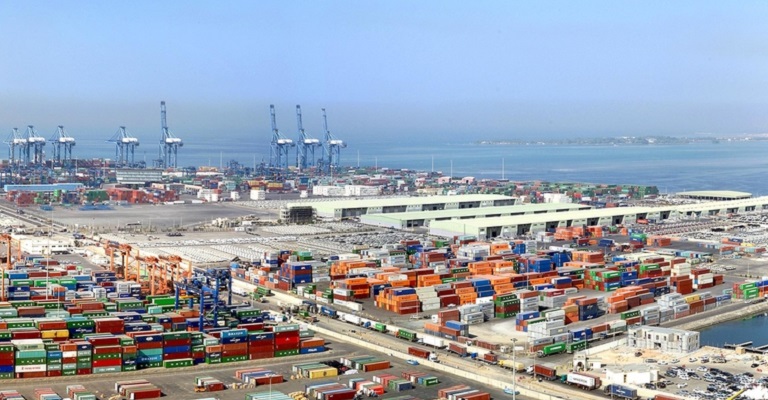 Jeddah Islamic Port achieves Saudi Arabia's first multimode transit
JEDDAH : Jeddah Islamic Port has successfully executed Saudi Arabia's first multimode transit, seamlessly connecting sea and air shipments.
This achievement follows the signing of a memorandum of understanding between the Saudi Ports Authority, also known as Mawani, the General Authority of Civil Aviation, and the Zakat, Tax, and Customs Authority to implement this initiative.
The undertaking was facilitated through the customs authority's shipment tracking and clearance procedures, transporting commercial cargo from the port to King Abdulaziz International Airport. Subsequently, it was transported via the Saudi Airlines cargo fleet to its final destination.
This accomplishment aligns with the Kingdom's goal to become the next global logistics hub, serving as a meeting point connecting three continents while advancing a more sustainable and innovative economy.
The experiment aims to enhance logistical services and components, ensuring integrated connectivity between sea and airports in the region.
The success of the initiative underscores the efficiency of the Kingdom's sea and air freight operations, with ports and airports demonstrating speed, accuracy, and readiness in executing logistical connectivity efforts, according to a Mawani release.
The achievement also reflects the high standard of services provided by the customs authority, which "contributed to raising the efficiency of operations by harmonizing all concerned parties."
Jeddah Islamic Port, positioned on the global shipping line, stands as the first port on the Red Sea coast in the field of transit maritime trade and the transshipment of containers and goods.
The MoU among the three parties aims to link logistics between air and seaports, supporting the efficient movement of goods by sea and air, in line with the objectives of the national strategy for transport and logistics services as per Saudi Vision 2030.
The agreement's scope includes examining the possibility of linking sea and airports, conducting realistic experiments for transporting goods between air and seaports and exchanging information and resources to support and activate logistical movement in the Kingdom.