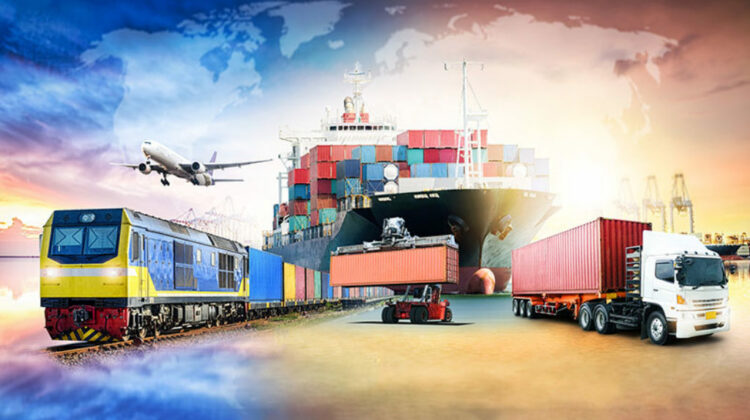 J&K Logistics Policy aims to cut logistics cost by 50%
SRINAGAR : The Jammu and Kashmir administration has come up with a draft Logistics Policy 2023 with a view to build infrastructure for the transport sector in response to the J&K's phenomenal expansion in the logistics sector.
New efforts like GPS-based tolling to enable distance-linked toll collection, zero waiting time, and digital clearances at interstate crossings and customs checkpoints were noted in the draft policy paper as being introduced.
According to the draft plan, logistics costs are expected to be reduced by at least 50 percent from their current level over the next five years.
"The policy aims at identifying critical problems and bottlenecks affecting the effectiveness of logistics in J&K. The strategy also prioritises decision-making in this area while regularly examining ways to increase ground, air, and inland waterway connectivity throughout J&K (when possible or viable)," reads the draft policy.
"A strong logistics infrastructure, including a network of logistics parks, transport yards, warehouses, and controlled atmosphere stores will be established, according to the proposed policy. This policy will make appropriate interventions for improving J&K's performance in logistics on key metrics including quality logistics infrastructure, quality of logistics service providers, the efficiency of regulatory processes, favourability of the operating environment, ease of arranging logistics at competitive rates, timeliness of cargo delivery, safety and security of cargo movement, and ease of track and trace," it said.
The policy said that the government would encourage public-private partnerships in the construction of modern logistics facilities in J&K.
"The policy focuses on the development of storage and handling facilities at strategic nodes to improve logistics efficiency in focus sectors like pharmaceuticals, e-commerce, agriculture, and dairy products. Development of air cargo terminals and airfreight stations will be incorporated while mapping the facilities to boost air cargo. This policy promotes the development of e-commerce hubs in high-movement zones closer to demand locations and around the periphery of cities. This will address the needs of the e-commerce sector and prevent traffic congestion in cities," it said.
The policy also aims to promote the development of truck terminals for their repair and maintenance, driver rest areas, and parking spaces at strategic locations (national highways, expressways intersection points).
The J&K government has sought suggestions on the introduction of the J&K Logistics Policy.
The government on March 8 initiated the process of amending and upgrading these policies by putting the same in the public domain for review and feedback and seeking suggestions from the public and the stakeholders by March 28, 2023.