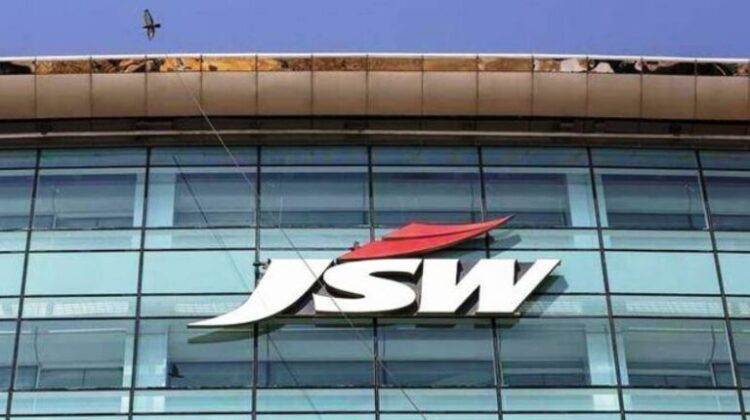 JSW Infra targets 50% external biz
MUMBAI : JSW Infrastructure Ltd, which began as a company catering to the requirements of JSW Group, is planning to focus on raising its third-party business to 40% within two years and 50% in five years from the current 36%, Mr. Arun Maheshwari, Joint Managing Director, and Chief Executive Officer of JSW Infrastructure said.
"A healthy breakup would be to keep it 50-50. We intend to achieve it through inorganic and organic growth. In the interim, we want to take it to 40% in 18-24 months," he said. According to its September quarter results, around 36% of its overall volume was contributed by third-party customers. Volumes from the third-party business grew 31% during the quarter, it added. JSW Infrastructure's installed ports and terminals installed cargo handling capacity stood at 153.43 million tonnes per annum.
It also announced entry in container train operations with the acquisition of Sical Multimodal and Rail Transport Ltd's licence from Pristine Logistics & Infraprojects Pvt. Ltd for ₹400 crore under India's bankruptcy law. This move is a strategic step to boost its container logistics business and enhance its third-party cargo operations. In Q2 FY24, it successfully managed 23.7 million tonnes of cargo, up 27% from a year earlier.
JSW Infra, which listed on stock exchanges last week, also said it is looking at acquisitions, considering the massive growth potential in India
"We are in very good space today. Our fundamentals are strong with zero net debt, strong Ebitda and the volumes going up, we believe, we have an appetite and intention to grow, and would like to make it big in this industry," he added. "And given the government is becoming more transparent as they get into public-private partnerships, there are opportunities, and greenfield ports available. Hence there are more acquisitions available. It's a match."
Maheshwari did not dismiss the possibility of JSW being in talks to acquiring Gopalpur ports in Odisha from the Shapoorji Pallonji group's port division. However, he did not comment on the deal. The firm through its wholly owned subsidiary JSW Terminal Middle East FZE has announced a share purchase agreement signed with MPT Commodities Ltd (part of the Mercuria Group, Switzerland), to acquire a liquid storage unit of 465,000 cubic metre capacity at the UAE's Fujairah port for ₹1,555 crore. It will fund the acquisition via debt and 30% will be financed through internal accruals. "We would like to complete the acquisition by December, and I think it can bring about $30 million in business," he added.
"So, once we get our hands on this terminal, and if we find it comfortable and remunerative, we would get into similar terminals in India. If not, then we can create our terminals. The only thing that we should understand is the nuances of the business, which by virtue of this terminal, we will understand all those things," he added.
During the second quarter of the current fiscal year, the company reported a whopping 85% YoY rise in its consolidated Profit after Tax to stand at ₹256 crore due to efficient operating cost structure leading to an Earnings before Interest, Tax, Depreciation, and Amortization (Ebitda)of ₹499 Crore and an Ebitda margin of 55.7%. Its consolidated revenue from operations grew by 29% YoY to ₹895 crore during the quarter in consideration, the company attributed this increase to the volume growth during the quarter.
"The increase in the volume is primarily on the back of increased capacity utilization at the Paradip Coal terminal as well as Paradip Iron Ore terminal and increased offtake at the Dharamtar and Jaigarh ports, translating into a healthy revenue growth," it added in an exchange filing.