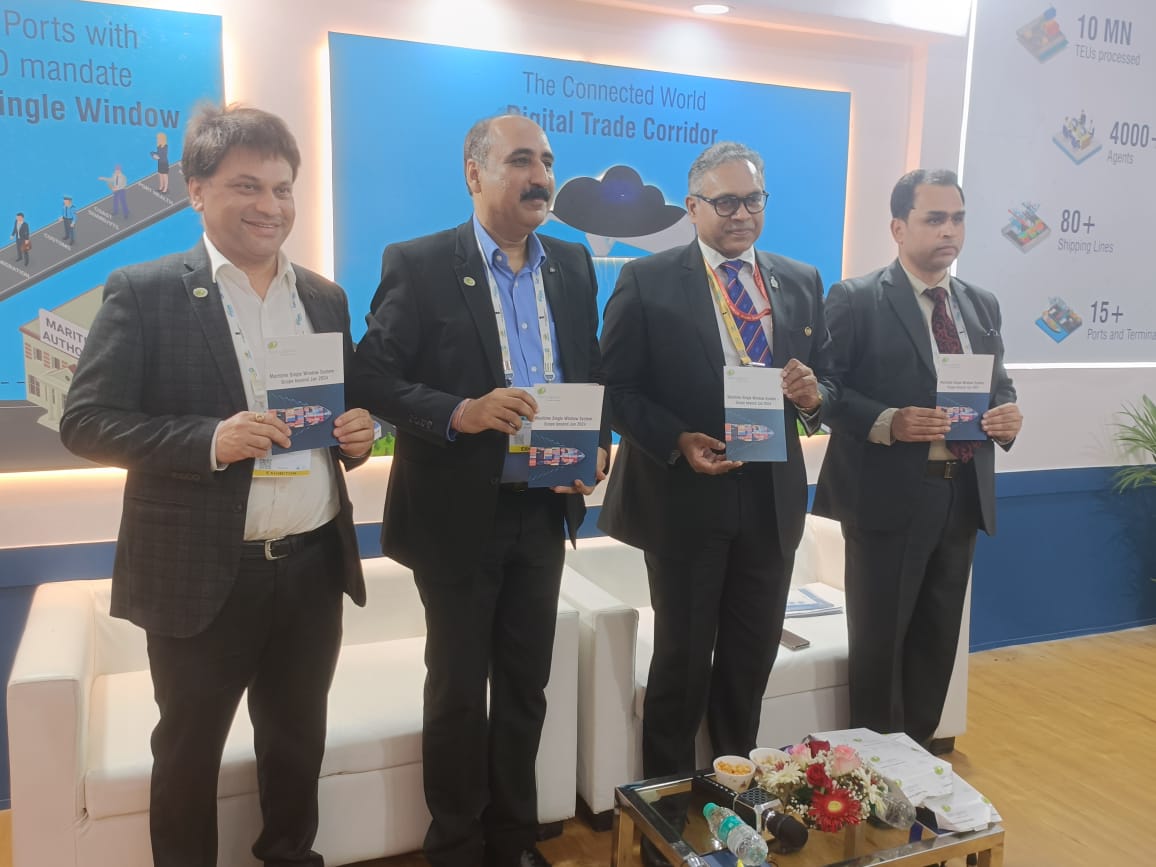 Kale Logistics says 30% of ports not ready to meet IMO's January 2024 digital mandate
MUMBAI : Kale Logistics Solutions has published a readiness survey of 200 ports that revealed 30% are not prepared to adopt the International Maritime Organisation's (IMO's) Maritime Single Window (MSW) mandate, which becomes compulsory worldwide from 1 January 2024.
Kale highlighted the urgency for the industry to speed up its digital transformation as it unveiled the survey results, which also cited high implementation costs, long timelines, and varying levels of digital readiness as leading factors hindering regulatory compliance.
The study involved ports located throughout the Asia Pacific, Middle East, Europe, Africa, North America, and South America, and emphasised that Port Community Systems embedded with an MSW are integral to achieving the true potential of a port.
"The purpose of this study was to identify the tangible benefits the maritime industry can achieve with technology intervention, and the results showed potential savings of up to US$50 billion annually by using MSW platforms," said Mr. Vineet Malhotra, co-founder and director of Kale Logistics Solutions.
"However, these benefits are subject to 100% adoption of the MSW, and our report reveals that ports are encountering a number of barriers that hinder this digitalisation. The MSW concept has the potential to revolutionise the international shipping industry," added Malhotra.
MSW platforms bring major sustainability benefits by digitising documentation, streamlining processes, and improving information exchange, resulting in reduced paper usage and more efficient vessel management, ultimately lowering emissions and environmental impact.
On average 12 agencies collaborate on one ship-shore operation, and the MSW simplifies documentary procedures between all actors involved and ensures information only needs to be inputted once.
Kale's MSW platform is compliant with IMO standards and enables information and documentation to be transferred electronically between maritime and port stakeholders, which will become a compulsory requirement from the start of 2024.
"The importance of this study will sow the seed for a digital revolution in the maritime industry worldwide, demonstrating how digitisation can not only bring order to the ongoing chaotic operations in the industry but also achieve significant sustainability goals in the long run," noted Malhotra.
The report was released by Shri Shyam Jagannathan, Director General of Shipping, Ministry of Ports, Shipping and Waterways, Government of India, at the Global Maritime India Summit in Mumbai – 2023, India.