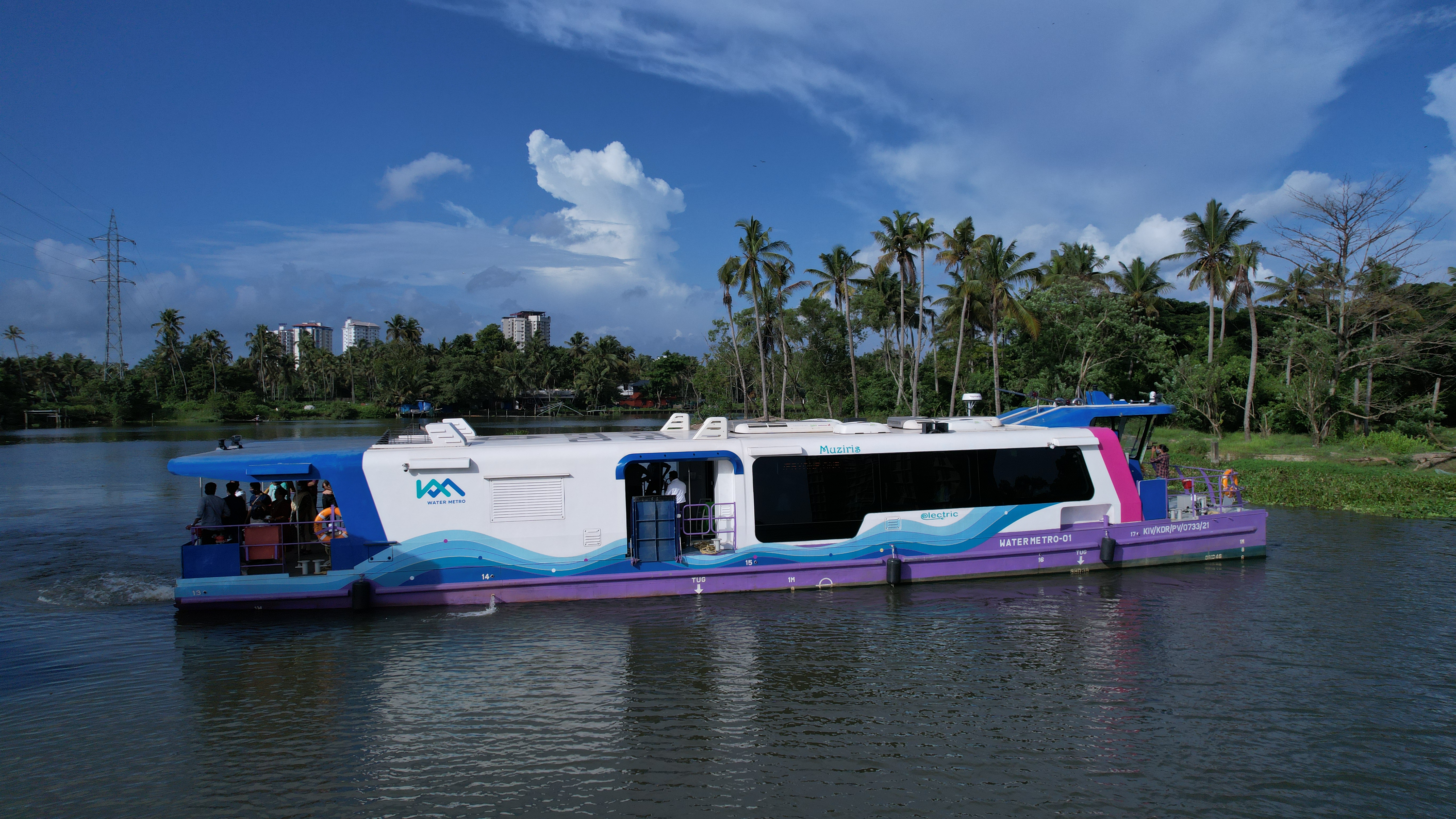 Kochi is all set to sail Water Metro
KOCHI : Kochi will soon have the distinction of being the first Indian city to roll out a water metro, the new innovative transport system combining water based transport with road and rail.
The service, which is expected to start shortly, will utilise Kochi's intricate network of backwaters to provide a modern and eco-friendly transport system for hassle-free commuting. The first service between High Court-Vypeen routes will start shortly where the work on the terminals has already been completed.
Sustainable alternative
The Kochi Water Metro project involves the development of a network of waterways to offer a sustainable public transport over 76 route km connecting 38 terminals in 10 islands around the city.
Expecting a daily rider-ship of 34,000 passengers in the initial phase, the ₹747-crore project with a financial assistance of 85 million euros from German financial agency KfW, will decongest the roads and reduce the carbon footprint of the city.
The authorities are also planning to introduce single ticketing by integrating water metro, metro rail and bus tickets for passengers.
Inside the water metro
Cochin Shipyard has been entrusted with the construction of 23 boats of which seven has been handed over. The battery powered hybrid electric boats will reduce noise pollution and emissions.
Loknath Benera, Managing Director, Kochi Metro Rail Ltd said water metro is a unique concept of giving boost to sustainable water transport. "Kochi is the best place to implement it because the city is surrounded by the islands having a sizable population of islanders. The hybrid boats of 100 and 50 passenger capacity are unique and they use the most advanced technology. The water metro will improve the socio-economic condition of the islanders and also boost Kochi in the tourism map," he said.
Water metro will be a first of its kind ferry service in the world with a fleet of advanced electric hybrid boats serving a city and connecting close to one lakh islanders. The waterways have served as a vital part of Kochi's identity for centuries and the new metro system revitalises the age-old tradition in a modern and sustainable way.