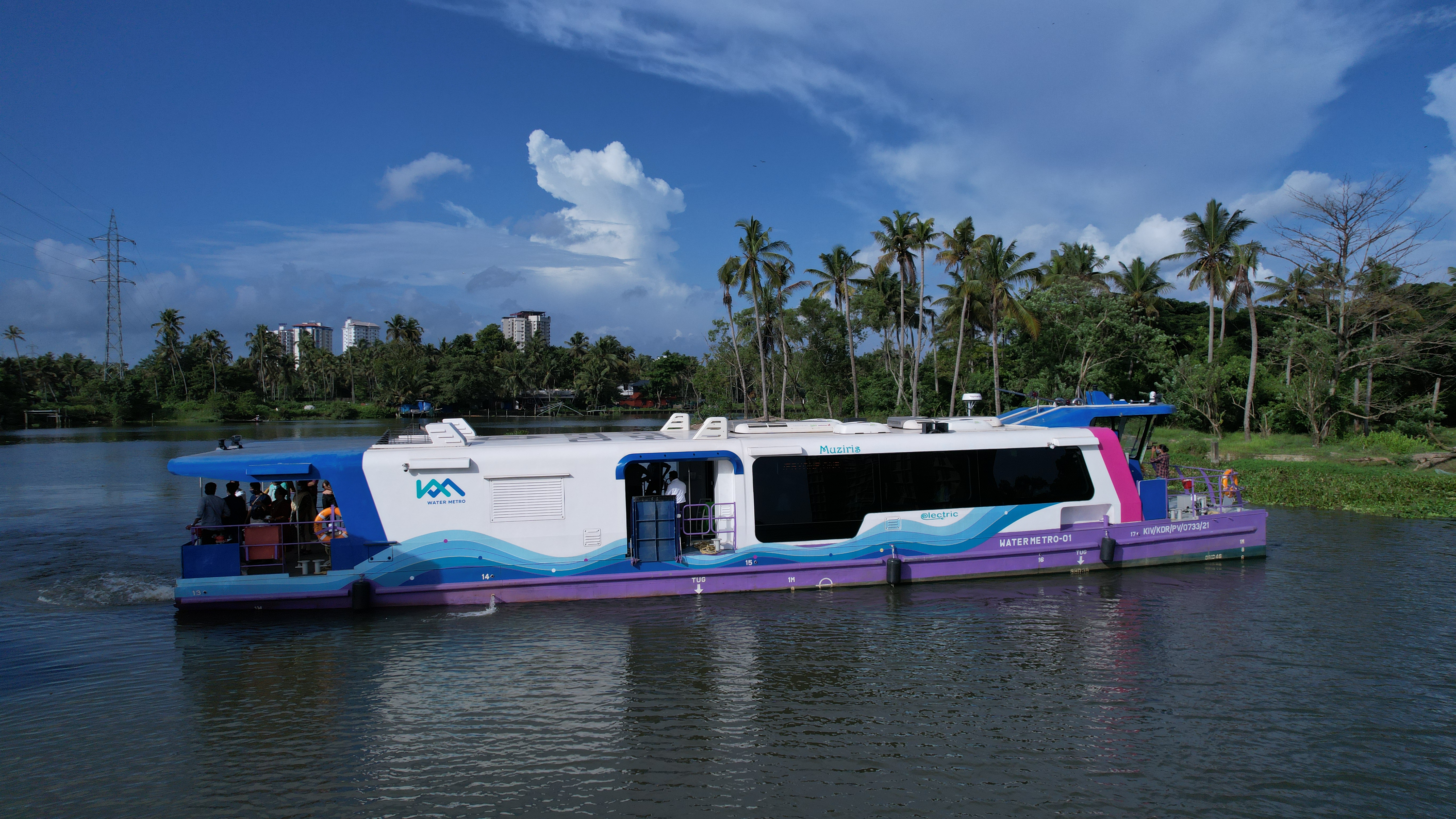 Kochi's Water Metro eco-friendly Boats serve 10 lakh Passengers in less than 6 months
KOCHI : In less than six months of inauguration, the Kochi Water Metro has served more than 10 lakh passengers, official data shows.
On Saturday, at least 7,891 passengers boarded these boats, taking the total count of the passengers to 10,24,870. Kochi is India's first and only city to have a Water Metro Project.
The boat services, acting as an extension of Kochi Metro, were inaugurated on April 25. It started commercial operations on April 26. The service will complete six months on October 26. On the first day, more than 6,500 people used the service.
"We reached the milestone of 10 lakh passengers on October 16… The milestone is a great achievement. This shows that on an average around 6,000 passengers are traveling through these boat services," an official told News18.
Currently operational on Bolghatty-Vypeen-High Court and Vyttila-Kakkanad routes with 12 boats, the Kochi Water metro is set to expand its operations in two more routes very soon, the official added.
The project will be developed in 15 identified routes and will eventually connect as many as 10 islands around Kochi. Once fully operational, the Kochi Water Metro will cover 76 route km with the help of 78 ferries and will serve 38 terminals. While it is expected to benefit over one lakh people, the daily footfall of the Water Metro is expected to be around 35,000.
The Water Metro is an innovative and sustainable mode of transportation that connects various parts of the city through its intricate network of waterways. It aims to reduce traffic congestion and improve the connectivity of the city while promoting eco-friendly means of transportation.
WHY WATER METRO IS IMPORTANT
Traffic is becoming an issue in almost all cities and Kochi is no different. In such a situation, an alternative mode of transport was the need of the hour.
For one of the most densely populated districts in Kerala, developing just one mode of transport in Kochi will not be enough. As the city is a natural port, waterways were the best possible alternative.
Further, when compared to any other mode, water transport is energy efficient and effective in keeping a check on pollution.