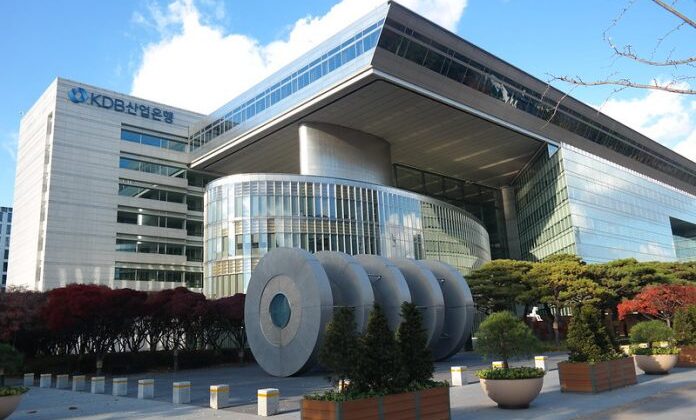 Korea Development Bank doubles its stake in HMM
KOREA : Korea Development Bank (KDB), which is already the largest shareholder of HMM, will double its stake in South Korea's flagship liner operator by changing KRW300 billion (US$265.3 million) of convertible bonds into shares.
The bank announced its decision on 29 June and the conversion will raise KDB's stake from around 12% to nearly 25%. The South Korean state-backed policy bank became HMM's shareholder after the liner operator underwent a debt restructuring plan in 2016.
Besides KDB's stake, the government holds another 4% interest in HMM, through another state-backed policy lender, Korea Ocean Business Corporation. With KDB converting the bonds into shares, the government's interest in HMM would reach 29%.
When KDB exercises the conversion right, HMM will issue new shares. It is expected to take about two weeks for the converted stock to be listed on the Korea Exchange.
If a conversion price of KRW5,000 (US$4.42) is applied, 60 million shares will be converted. Based on the KRW44,300 (US$39.14) closing price of HMM's stock on 28 June, KDB would be paying KRW300 billion (US$265.2 million) to gain KRW2.64 trillion (US$2.35 billion) of stocks. The KDB can therefore expect about KRW2.34 trillion (US$2.08 billion) in valuation gains.
Like many publicly listed liner operators, HMM has seen its stock price increase substantially, in tandem with the rocketing container freight market. In comparison, the company's stock price was KRW4,685 (US$3.91) on 30 June 2020.
At a press conference on 14 June, KDB chairman, Lee Dong-gull said, "If we convert HMM's convertible bonds, we will, of course, generate profits, but if you give up, you will lose money. The profits will be used for more restructuring or other policy support fund."
Lee added that KDB does not plan to immediately sell the stocks that are being converted this time, adding such a decision will be made after considering whether to privatise HMM. "There's neither any decision related to the sale nor have we contacted any potential buyer," he pointed out.
KDB is known to have rescued struggling South Korean companies through debt-for-equity swaps, eventually exiting such investments by selling its shares to other parties. In 2013, KDB took a 12.23% stake in South Korean shipping group Pan Ocean after it fell on hard times, and sold off the stake to poultry processor Harim Group in 2015.
Source : Container News