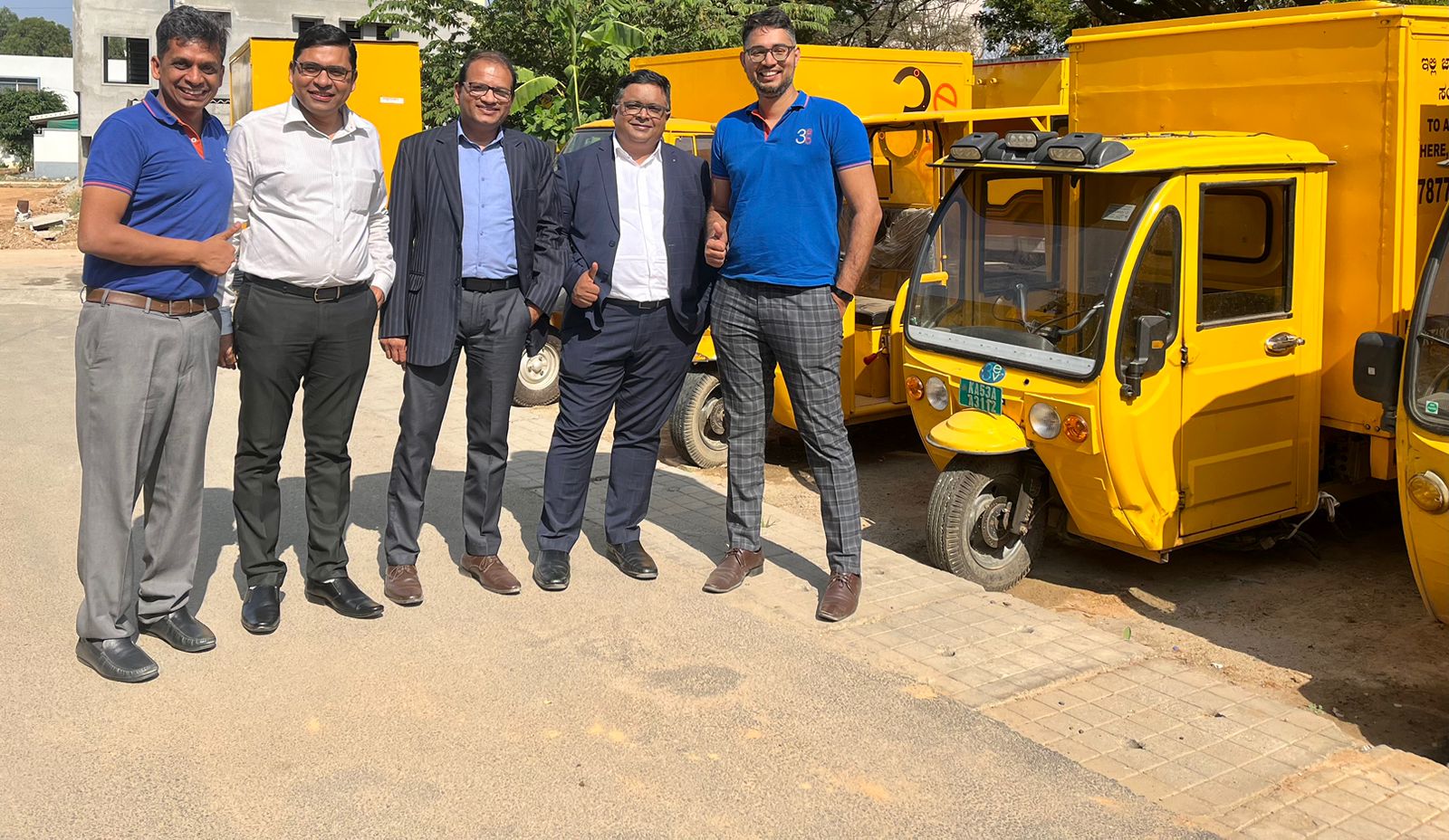 KSH Logistics partners with Bangalore-based 3ev Industries & 3eco Systems to bring in sustainable logistics solutions for its customers from across India
MUMBAI : KSH Logistics, one of India's leading providers of integrated supply-chain logistics solutions has signed a memorandum of understanding with to integrate sustainable logistics solutions in their existing host of services for clients from retail, e-commerce, FMCG, FMCD, automotive, and industrial sectors. 3ev and 3eco provide hyper-local connectivity solutions for intelligent last-mile fulfillment through their range of affordable green-tech 3-wheeler (3W) electric vehicles.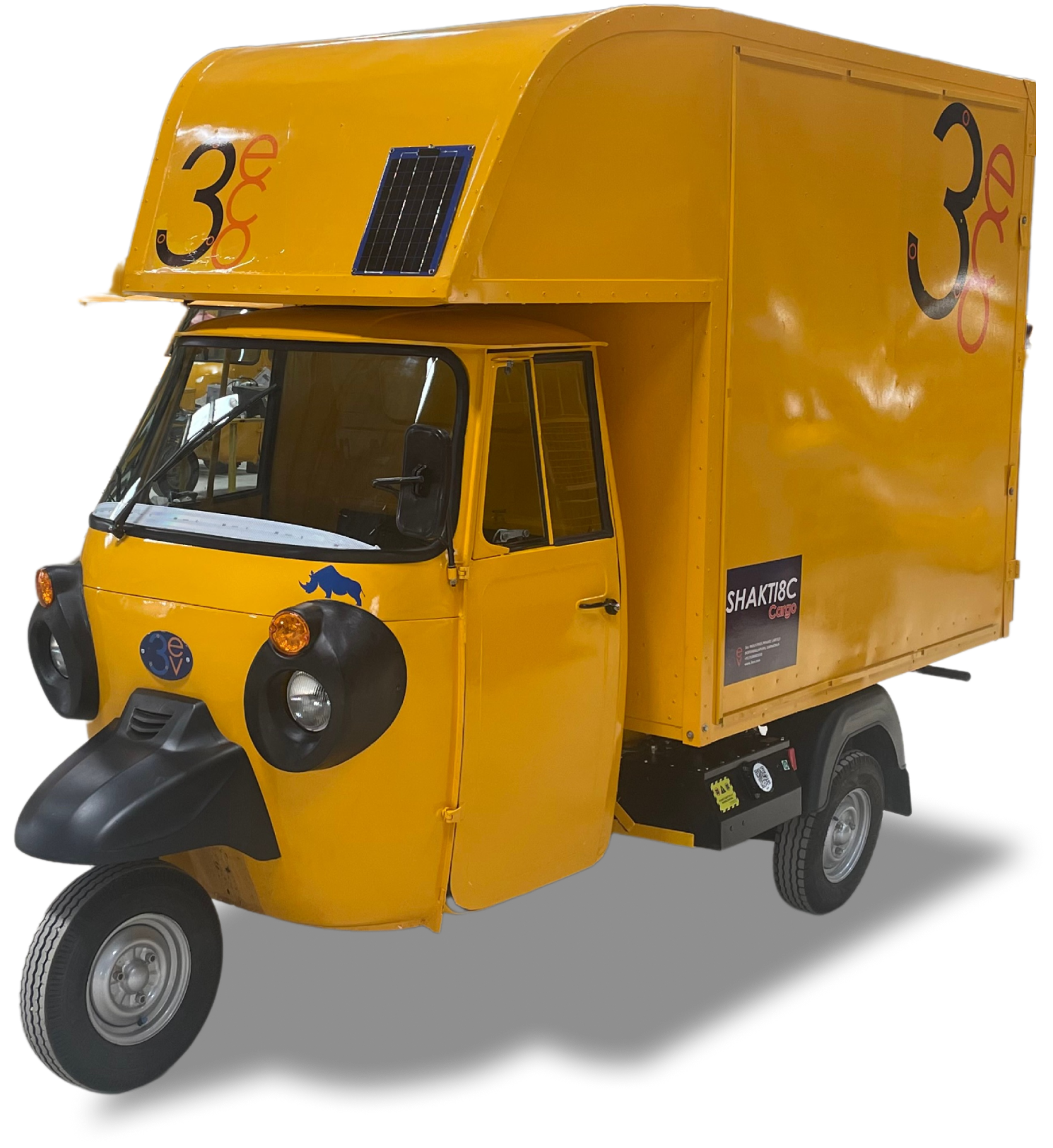 Through this partnership, the three companies will leverage each one's expertise to curate innovative and environmentally friendly, sustainable logistics solutions for industries, minimizing carbon footprint. KSH Logistics will work on creating a network of efficient stores and warehouses that can be accessed by the 3W EV fleet, enabling efficient, fast, and cost-effective delivery solutions to its customers, locally.
An industry report published last year stated that the last-mile emissions of the six largest global delivery and e-commerce companies alone amounted to approximately 4.5 mega tonnes of CO2 and this figure is expected to grow exponentially soon.
Fast-moving consumer goods, industrial products, and the like will immensely benefit from the network of automated and efficient stores that will be equipped with advanced technology solutions for the seamless management of resources, both man-made and natural. KSH Logistics also offers an asset-light plug-and-play model with flexi-capacity and scalability solutions for both long-term and short-term requirements, including overfills and festive demands. The company has a vision of achieving zero carbon emissions in secondary distribution by 2030 and will be taking 3000 no of 3W fleets for fulfilling operations across India.
Commenting on the association, Mr. Deepak Tiwari, COO of KSH Logistics, says, "We are excited about this partnership that has the potential to transform businesses, reduce carbon footprint and create employment opportunities in the industry. Through our network of efficient stores and warehouses, we will be managing secondary distributions across India" He further adds, "This partnership is in line with the PM's vision of democratizing climate change and nudging people to take charge of creating a sustainable environment for our better future and our vision to achieve zero carbon emissions in secondary distributions by 2030."
As an original equipment manufacturer (OEM) of electric vehicles, 3ev designs, manufactures, and services a range of passenger, freight, and ICE-EV converted vehicles, while 3eco offers last-mile logistics turnkey solutions with hyper-local connectivity services and operates the largest dedicated 3W EV fleet serving the e-commerce industry. KSH Logistics is engaged in the development of industrial and logistic infrastructure and constructs state-of-the-art parks that are greener, leaner, and more efficient.
Speaking on the Integrated Solutions from 3eco & 3ev, Mr. Peter Voelkner, Managing Director at 3ev & 3eco services, "3eco serves the widest list of enterprise customers as a dedicated EV fleet operator in India, currently with operations in Bengaluru, Hyderabad, Chennai, Coimbatore and Mumbai. We take a holistic approach to understanding the complete value-chain before we enter a market or customer engagement. We analyse the bottlenecks, operating challenges, and other efficiency issues, then work with our strategic partners like KSH Logistics to increase density in existing markets & design solutions for greater productivity based on our operating capabilities. After jointly optimising the services using our platform, we unlock substantial benefits for the customers and the communities in the form of higher cost savings and service improvement."
Speaking on their partnership with KSH Logistics, Mr. Karan Kadaba, President & Director at 3ev & 3eco services, says, "We believe that its time industries take cognizance of their business's negative impact on the environment and opt for sustainable solutions. With this association, we hope to offer commercially viable – disruptive solutions to businesses from various industries and revolutionise the logistics industry in India."

The fleet of 3-wheelers from 3ev and 3eco services offer the below-mentioned benefits:
Last-mile & Intracity distribution
120-200 km of coverage in a single charge
Quick recharge in 30 minutes
Solar-powered EVs
Ability to deliver products that need a cold and normal temperature-controlled environment
About KSH Logistics:
KSH Logistics is an integrated supply-chain logistics solution provider with over two decades of presence in India. Optimising logistics operations with holistic solutions, the company offers line feed, in-plant operations, RM & FG Warehouses, DC consolidation model and network optimisation services through its A-Grade compliant Multi-Client Facility (MCF) Warehouses spread over a million square feet area and Mobility Services through 100+ fleets across key markets in India.
Host of solutions offered by the company include inventory management, cost optimization, order fulfilment, and distribution capabilities while promoting sustainability and ensuring product and people safety. Through its enhanced techno-logistics systems, the company allows complete integration of solutions with clients' ERP systems providing real-time visibility into the client's supply chain operations and helping them save up to 10% on their operational costs.
As a growth-driven, customer-focused logistics solution provider, the company designs customised end-to-end supply chain solutions for diverse industry verticals, including FMCD, FMCG, Automotive, Industrials, General Merchandise, and Retail, Home Furnishing and E-commerce.
About 3eco Systems:
3eco was founded in 2020. It has rapidly grown to become India's leading 3 wheel EV dedicated fleet by providing the most comprehensive full stack solutions to the broadest range of enterprise clients – Amazon, Big Basket, Flipkart, Decathlon etc.
It's EV fleet includes many industry firsts and patented technologies such as military grade solar panels for range extension and energy management systems that allow for a mix of battery chemistries to be used. 3eco provides hyperlocal services such as RDGO (Rides Deliveries & Goods Order) wherein we launched consumer services at our fleet operating stations and Bengaluru Metro Stations. The services for consumers include APP enabled repeat services for commuters and daily deliveries.
About 3ev Industries:
3eco was founded in 2019, it is a fast growing 3-Wheeler Electric Vehicle OEM Class L5 M/N OEM incorporated in Bangalore, it has a complete portfolio: passenger (L5M), cargo vehicles (L5N), ICE-EV conversions. The EVs are built with proprietary solutions: military-grade mobile solar panels charging, passive cold chain solution and fast charging battery options.