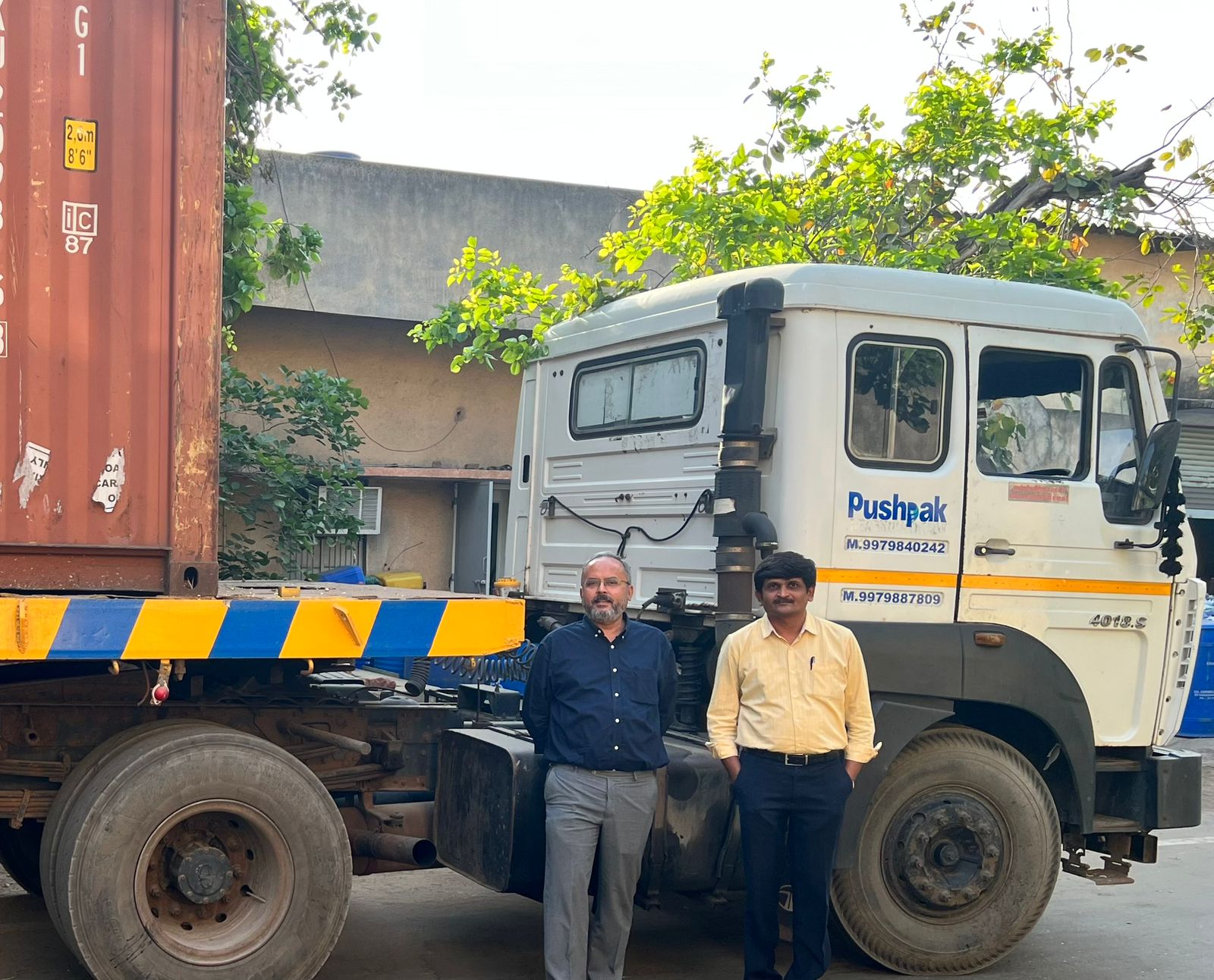 V-Care Group affirms its commitment towards Coastal trade
AHMEDABAD : After a series of successful diversification initiatives in the field of International logistics, I.T., Education, H.R., Training, V-Care Group has opened a new chapter by association with Pushpak Logistics for its first coastal shipment to Tuticorin.
The consignment consisted of Ingots which were stuffed in a 20′ container & loaded from Kanda on M.V. SCI Chennai -2305. Mr. Dhaval Shah, founder of V-Care Group along with Mr. Jitendra Panchal of Pushpak Logistics personally monitored & meticulously planned the entire operations right from stuffing till dispatch and delivery upto door.
V-Care Group takes this opportunity to thank all the concerned who were involved in this project and look forward establishing its presence in coastal trade by strategic partnership with business associates.