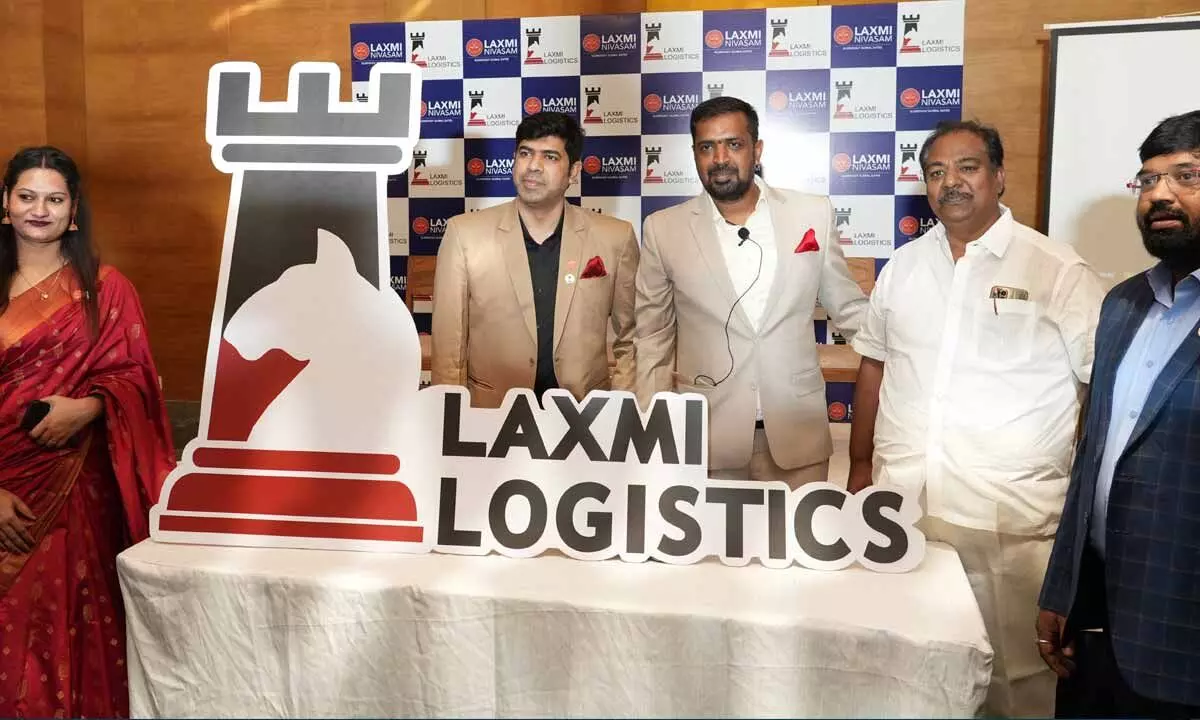 Laxmi Nivasam Developers announces the launch of Laxmi Logistics Park 
HYDERABAD :Hyderabad-based real estate developer Laxmi Nivasam Developers has officially announced the launch of Laxmi Logistics Park in Chittoor (Andhra Pradesh), Sadasivpet (Telangana) and Lucknow (Uttar Pradesh). This marks the brand's foray into the warehousing and logistics business.
The company will be constructing 6.75 lakh sq ft warehousing space across 30 acres land in these three logistics parks. It will invest Rs 150 crore and will create 1,200 job opportunities for the people in and around these cities.
Located in the midst of South India, Laxmi Logistics Park is expected to be a one stop solution for all the real estate and construction companies in Andhra Pradesh, Telangana and Karnataka that are suffering to hold their materials for long time.
Moreover, the company has provided the best option for investors who are looking for passive income. It offers 8-12 per cent rental yield as return on investment (RoI) on purchase of 40-sq-yard land in the logistics park at an investment of Rs 5.24 lakh.
On the occasion, Rajendra Prasad Samundarpally, Chairman and Founder of Laxmi Nivasam Developers, said: "Laxmi Logistics Parks will change the face of investments to the common man and we aim to create one million millionaires by 2035."
He adds, "This venture is going to be one of the biggest ever in logistics spaces. With a thought of making our customers as owners in the company, we have started offering monthly rental incomes. Our properties are lavish and affordable for everyone. We thrive to expand aggressively across India."
The company has few projects coming up all over the country. Along with the logistic parks, it has recently taken up a 400-keys hotel & resort in Yadadri, and its first phase will be started soon with 130 keys. More such projects are coming up in Tirupati, Varanasi, Jaipur and Chikmagalur.