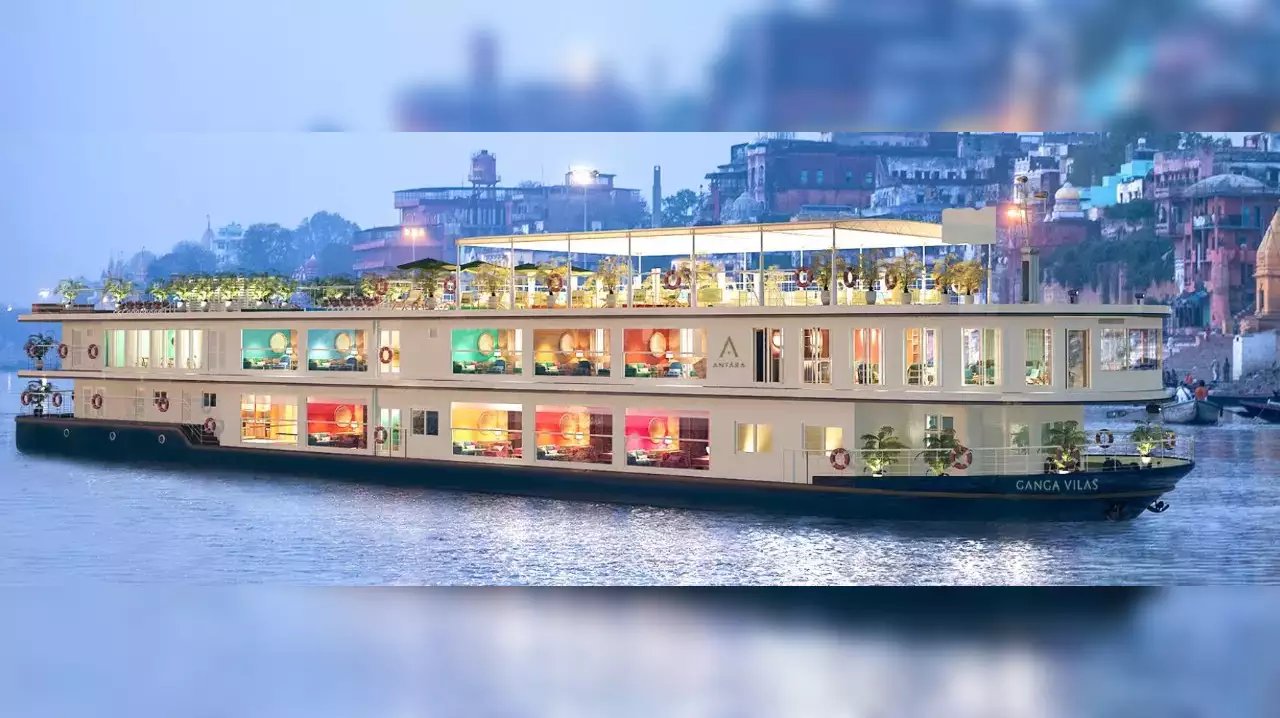 Ganga Vilas Cruise- first longest river cruise from Varanasi to Dibrugarh, launched for promotion of river cruises
NEW DELHI : Ministry of Ports, Shipping and Waterways had organized the 1st Incredible India International Cruise Conference 2022 at Mumbai on 14-15 May, 2022 wherein leading cruise operators of the world had participated. The work done by Inland Waterways Authority of India (IWAI) in ensuring draft and navigational aids in waterways and the jetties constructed and planned were shared. MoUs were signed with M/s. Heritage River Journeys Pvt. Ltd., M/s. Antara River Cruise and M/s. J.M. Baxi & Co. for promotion of river cruises. This ground work done on waterways-
Led to start of first longest river cruise from Varanasi to Dibrugarh Assam via Indo-Bangladesh Protocol Route from 13.01.2023.
Shown increased bookings on several river cruises on Ganga, Brahmaputra, Kerala Backwaters, Odisha etc.
Ganga Vilas Cruise service is operated by M/s. Antara River Cruise which is a private operator.
MV Ganga Vilas has been procured by the private operator. IWAI is responsible for development and regulation of National Waterways (NWs) for shipping & navigation as per IWAI Act, 1985. Further, infrastructure including terminals developed for cargo vessels is being utilized by river cruises also and specific expenditure has not been incurred for cruises. IWAI acts as technical facilitator for river cruise tourism. Pilotage and escorting for safe navigation provided to the vessel by IWAI.
This information was given by the Union Minister for Ports, Shipping and Waterways, Shri Sarbananda Sonowal in a written reply to the Rajya Sabha.