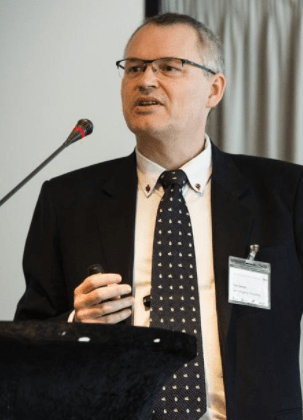 Leading maritime analyst Lars Jensen joins Mizzen as a strategic advisor

---
SYDNEY : Mizzen Group, a logistic technology company focused on freight price optimisation and management, is pleased to announce that Lars Jensen, a leading authority on container shipping and its digital transformation, is joining their advisory board.​
​Mr Jensen has 20 years of experience in the container shipping industry. For the first decade he was Director of Market intelligence and analysis in Maersk, CEO of Maersk's – and the world's – first digitally focused container line YouShip as well as director of Maersk's global eCommerce portfolio.
​
Since 2011 Mr Jensen has acted as an independent strategic analyst, advisor and thought leader in the container shipping industry having co-founded Sea-Intelligence in 2011, and later founded SeaIntelligence Consulting in 2013, recently renamed Vespucci Maritime. He has a PhD on complex mathematical analysis in physics.
​
Mr Jensen commented on his appointment "I'm excited to join the Mizzen team as they share my vision for how pricing should be done in the shipping industry, using pricing fundamentals proven in other industries but making them fit the specific context of the complex maritime industry. And importantly, not only do they have the vision, but they are putting this into action with a carrier today."
​
Mizzen's Managing Director Jon Charles said "We are delighted to welcome Lars to our team, he brings a wealth of experience to Mizzen at a key point in our business, as we build out our price optimisation product and take it to market."
​
Mr Charles added "The way shipping services are sold is rapidly changing away from a reliance on manual processes, experience and intuition based price setting. Transitioning to selling online opens the opportunity to introduce more sophisticated pricing practices. Lars' Industry insight and his past experience with shipping line focused startups like Kontainers and NYSHEX will complement the commercial and technical development of our company and products."
About Mizzen
Mizzen Group (www.mizzengroup.com) is a logistic technology company that provides machine learning powered solutions that optimise selling sea freight services in the digital economy. Mizzen solutions make it possible for freight companies to price, configure and sell their products and services in a multi-channel environment. The Mizzen team combines cutting edge digital capability married with deep shipping industry understanding.
---