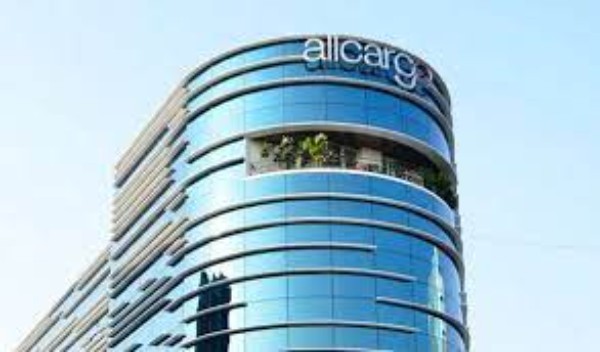 Logistic major Allcargo Group buys land parcel worth Rs 231 crores in Gurgaon
MUMBAI : Allcargo Logistics Ltd's two subsidiaries — Allcargo Inland Park and Jhajjhar Warehousing Private Ltd — have bought two land parcels in Gurgaon for a total consideration Rs 231 crore.
Allcargo Inland Park bought the land tract from Model Economic Township for Rs 134 crore while Jajjhar Warehousing also bought bought land worth Rs 97 crore from the same company.The land tract is situated in Farrukhnagar in Gurgaon. The two land parcels are 56.52 acres and 41.06 acres respectively.
Allcargo already has a warehouse for Flipkart in India (550,000sq ft) at Farrukhnagar. As per data accessed by real estate analytics form CRE Matrix, Allcargo said it plans to develop a logistics hub comprising a rail linked private freight terminal. Allcargo also said it is also considering developing a domestic tariff area and such related activities.
"Indian Economy is growing at a breakneck speed. Offices, malls, homes have all matured as real estate assets over decades. Warehouses are still few and we are glad to see institutions and corporates finding a fancy for this real estate asset type," said Abhishek Kiran Gupta, CEO and Co-Founder CRE Matrix and Indextap.com.
This trajectory is expected to strengthen, reaching new heights in H2 2023, fuelled by heightened consumption during the upcoming festive season.
A Collier report had earlier said that the industrial and warehousing demand across the top five cities was stable during H1 2023 with 11 mn sq ft of leasing, compared to the same period last year.
Delhi-NCR continued to lead demand with 25.0% share, closely followed by Mumbai at 24.6%, it said.
Despite the global economic headwinds, the industrial and warehousing sector is seeing steady growth backed by rising capital investments, manufacturing output and government policy enablers.
The consistent trend in leasing was primarily driven by 3PL (third-party logistics) operators, accounting for 37% of total leasing during the first half of 2023 followed by FMCG and engineering firms with a share of 12% and 11% respectively.
According a CBRE India report, retail has emerged as one of the key drivers for warehousing demand in India over the last five years, with its share increasing from 8% in 2019 to 13% in 2022.