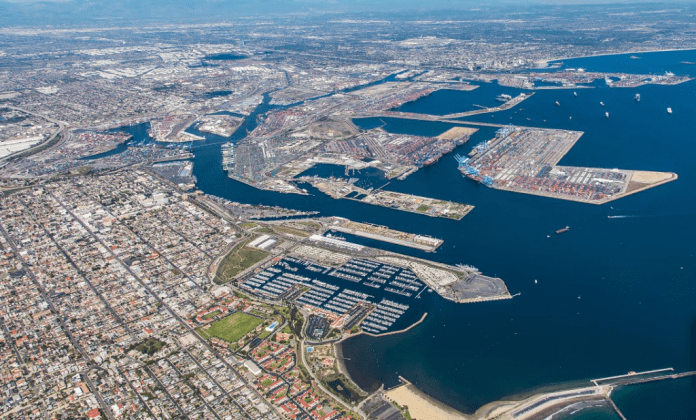 Los Angeles exceeds 900,000TEU in October

---
Despite the fact that the Port of Los Angeles (POLA) has marked a volume decrease of 8% in October compared to the previous year's same month, which was a monthly record, it has again surpassed the 900,000TEU mark, completing 902,644TEU.
This number reflects a growth of 22% in overall cargo volumes year-to-date, compared to the first ten months of 2020, while the busiest port in the United States has completed more than 9,079,500TEU so far in 2021.
Meanwhile, loaded imports during October reached 467,287TEU, which translates to an 8% decline compared to the previous year, while loaded exports also dropped by 32% year-on-year to 98,251TEU. Empty containers, however, reached 337,106TEU, representing a slight increase of 2% over last year.
"Amid the array of challenges facing the supply chain, we continue to deliver more cargo than ever," said Port of Los Angeles Executive Director, Gene Seroka, who added that the port has seen a marked improvement of fluidity on its marine terminals, which allows more vessels to be processed, thanks to the current clearing of imports and empties docks.