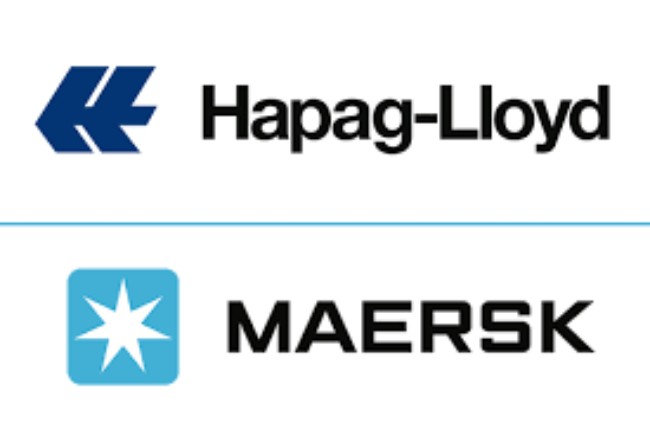 Maersk and Hapag-Lloyd put shippers on notice ahead of European ETS surcharges
COPENHAGEN/HAMBURG : European shippers and freight forwarders are beginning to understand how new EU emissions regulations, set to come into force in January, could increase ocean freight costs.
The Emission Trading System (ETS) is the bloc's attempt to force its transport industries to decarbonise by introducing a CO2 pricing market mechanism.
The ETS CO2 emissions per teu are based on methodology developed by the Clean Cargo Working Group, as well as market prices for EU allowances (EUAs) – the CO2 calculations for a voyage in European waters are then multiplied by the market price for EUAs, sourced from the ICEDEU3 index using a three-month average, allowing carriers to calculate and implement an ETS surcharge per teu.
It will be implemented in phases, with 40% of a GHG emissions to be paid in September 2025, but covering the period from 1 January 2024. In 2026, carriers will pay for 70% of emissions generated in 2025 and, from 2027, carriers will have to pay for 100% of the emissions generated in 2026 and onwards.
However, in a sign that there remains considerable uncertainty about the level of ETS surcharges likely to be added to shippers' bills, Maersk Line and Hapag-Lloyd last week each issued guidance, but which differed wildly on the expected level of the additional costs.
While Hapag-Lloyd estimated that a container shipped from Asia to North Europe would incur €12 per teu in ETS surcharges and €31 for a reefer, Maersk advised that the same journey would cost customers an additional €70 per teu and €105 per reefer.
Hapag-Lloyd's customer advisory said its figures were produced "with the aim of helping you envision the potential impact on your supply chain in 2024", but added: "These figures should be used as a reference, because the ETS surcharge, including its methodologies and estimated price, are estimates and subject to change."
Maersk also said it expected EUA levels to be volatile due to fluctuations in supply and demand, but added: "The cost of compliance is expected to be significant and will keep increasing with the phased implementation. It will be passed on in the form of a standalone surcharge known as an Emissions Surcharge, applied to all bookings on the voyage that will be subject to the EU ETS."
However, both carriers also revealed that shippers using their green fuel programmes – Maersk's ECO delivery and Hapag-Lloyd's Ship Green – which see fossil fuels blended with biofuels, thus reducing GHG emissions, would not be subject to a ETS surcharge.
This month, Amazon inked an 'ECO Delivery' deal with Maersk that will see 20,000 shipments of 40ft containers this year and next undertaken using green biofuel.