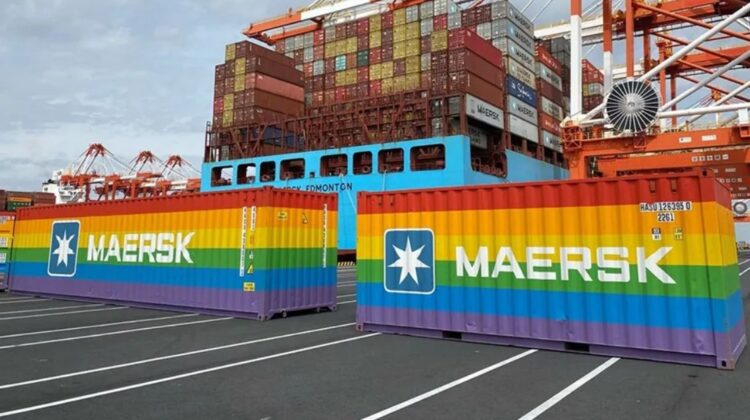 Maersk Rainbow Containers Celebrating Diversity Welcomed In The Netherlands
NETHERLANDS : The boxes began their World Tour on March 11, 2021, at various regions in Asia and Europe along the way, intending to finish in Denmark for Copenhagen Pride 2021.
The 40- and 20-foot rainbow boxes landed on March 22nd and traveled on the Maersk Edmonton from APM Terminals Pier 400 in Los Angeles to APM Terminals Yokohama in Japan.
Maastricht Maersk reached at APM Terminals Maasvlakte II with two iconic Maersk containers on board, on May 8, 2021, expertly painted with a rainbow, in Rotterdam.
On 16th May, Rotterdam hosted the containers which will be displayed at APM terminal Maasvlakte II.
Jan Buijze, Managing Director of APM Terminals Maasvlakte II, was one of the first to do so, followed by representatives from Maersk and Hamburg Süd.
CFO Katja Otten, the company's global leadership team stated that Following Los Angeles and Yokohama on their world tour, we are thrilled to welcome these rainbow containers to APM Terminals. The principles of diversity and inclusion are deeply rooted in our corporate culture and as a worldwide organization, we have guided them also in attracting and developing our talents."
Source : Maersk