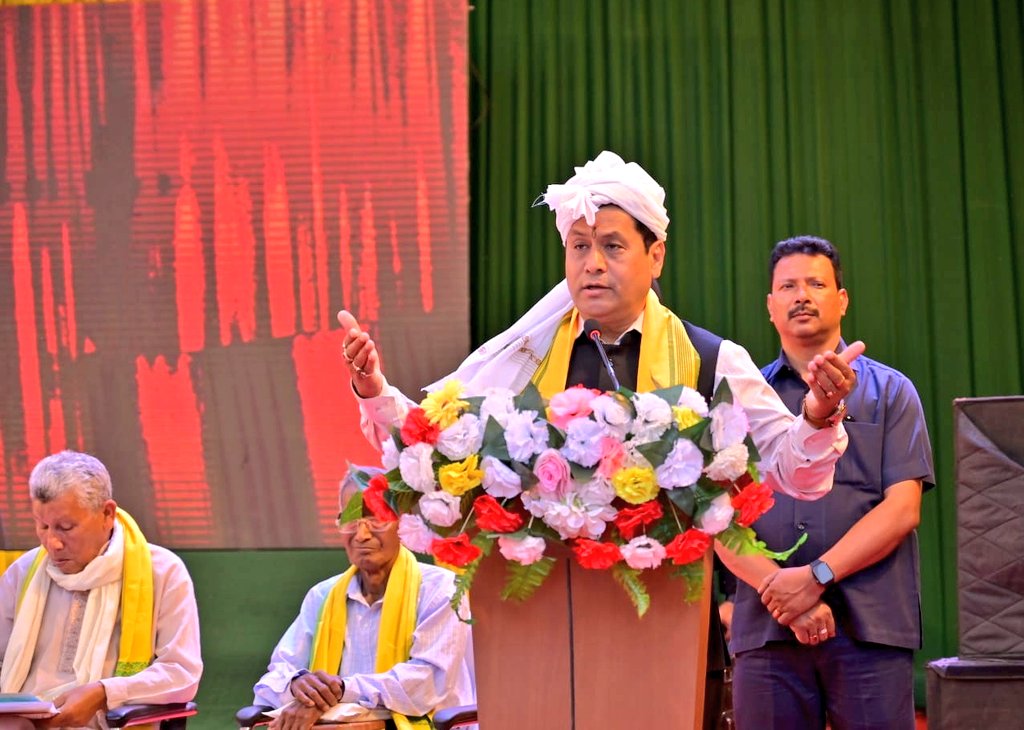 Make India self-reliant by 2047: Sarbananda Sonowal
DIBRUGARH : Union Minister of Ports, Shipping & Waterways and Ayush, Sarbananda Sonowal, on Saturday attended the Uddipana Award ceremony at Sonowal Kachari Youth and Cultural Festival in Dibrugarh and urged the youth to harness their talent and embark on an entrepreneurial journey in a bid to make India an Atmanirbhar country by 2047.
Sonowal, who was the Chief Guest of the programme, also spoke about the rich cultural heritage of the Sonowal Kachari community.
"We all acknowledge the unwavering commitment and handwork of the youth of India behind India's success as a global start-up hub. As India embarks on its auspicious journey of Amrit Kaal, it's a moment to make new commitments. The young generation of Assam and India should serve as a robust connection between a splendid history and a magnificent future. The potential to succeed lies within you. You must have faith that you can accomplish anything. This self-assurance and ability to turn the impossible into possible remain significant for the youth of the nation, and it's heartening to see that the youth of India comprehends this well," he said.