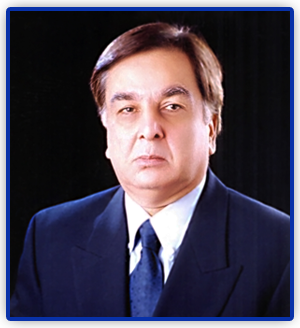 MANSA pays tributes to Vaishnav Puri for leaving an indelible mark in the Shipping and logistics Industry
MUMBAI : Maritime Association of Nationwide Shipping Agencies – India (MANSA) fondly remembers its colossal past president Mr. Vaishnav Puri, Chairman & Managing Director, Seaworld-Samrat Group, the guiding beacon, for his sage advices, who breathed his last on November 6th, 2023. In his liner shipping business for almost half a century, he has left in his trailing blaze, unparalleled contribution to the Maritime Industry not only in India, but globally, having secured and represented the top-notch largest liner shipping companies in the world, Maersk, Hoegh, CGM, Nedlloyd, Lloyd Triestino, NOL/APL, Contship/CP Ships, to name a few. In the late 1990s and early 2000s he had the unique distinction of generating and handling almost 20% of India's total containerized traffic.
He was awarded the Lifetime Achievement Award by the erstwhile Mumbai and Nhava Sheva Ship-Intermodel Agents Association, now known as Maritime Association of Nationwide Shipping Agencies – India (MANSA) the prime Shipping Association of Shipping Agencies operating at Mumbai Port, Jawaharlal Nehru Port and Pan India, for his telling contribution to the shipping industry (private sector) in 2017. He was also the Trustee of Jawaharlal Nehru Port Trust. He had under his belt a string of awards from the Trade bodies, the govt. of India and Singapore bearing testimony to his immense contribution to the maritime and logistics sector.