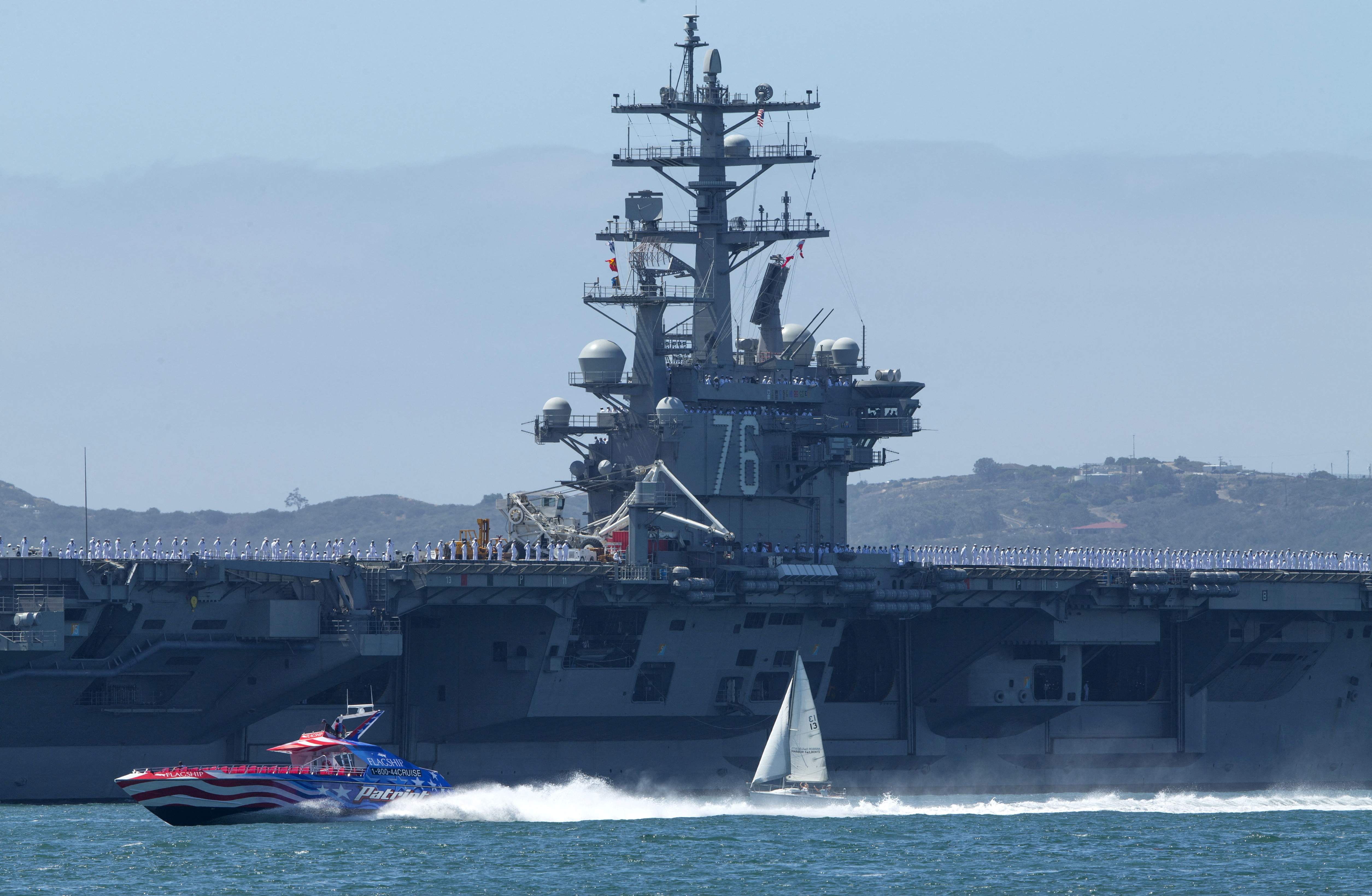 Maritime industry explores Nuclear Power for ships, faces challenges
GENOA : According to Industry officials, the maritime sector is currently exploring the feasibility of employing nuclear fuel to power commercial ships, driven by technological advancements that are expanding the range of options available. Nevertheless, these officials noted that any potential adoption of nuclear fuel for ships is still a minimum of a decade away.
The shipping industry is under mounting pressure from both investors and environmentalists to identify cleaner fuel alternatives, such as ammonia, methanol, and wind, as it is responsible for nearly 3% of global CO2 emissions.
While nuclear energy has been successfully used to power military submarines and icebreakers in the past, its utilisation in merchant ships has been hindered partly due to cost concerns and partly because insurers are cautious about providing coverage for ships entering commercial ports without a thorough understanding of the associated risks.
A survey conducted in May by the International Chamber of Shipping Association indicated a growing interest in nuclear fuel compared to 2021, with some experts believing that nuclear-powered commercial ships could become feasible within the next decade. These envisioned ships would incorporate small, mass-produced reactors that are less powerful and consume less nuclear fuel than traditional nuclear facilities.
Fincantieri, an Italy-based shipbuilder, expressed interest in monitoring the development of these technologies, recognising their potential contribution to decarbonising ships, particularly cruise liners, naval vessels, and specialised ships—the core business of the company.
RINA, one of the world's top ship certification firms based in Italy, is actively studying the use of nuclear fuel and collaborating on a feasibility study with Fincantieri and a nuclear technology firm, as confirmed by RINA's CEO Ugo Salerno. Salerno suggested that container ships, which demand substantial power, could be one of the segments that could viably adopt nuclear fuel, albeit he estimated it would take at least seven to ten years before production becomes feasible.
Salerno also acknowledged the significant challenge of winning public opinion, considering concerns about the use of nuclear fuel. Concerns include the logistics of fitting a small reactor onto a ship, potential radiation exposure, and safeguards during vessel movement, vessel ownership, and the necessity for enhanced security at sea.
Additionally, UK-based CORE POWER is independently working on developing a prototype advanced molten salt nuclear reactor that uses liquid fuel instead of solid fuel. This approach eliminates the risk associated with conventional nuclear reactors, which primarily involves the loss of coolant, potentially leading to core overheating. CORE POWER aims to demonstrate its prototype sometime between 2032 and 2035, presenting a promising alternative for the maritime industry.