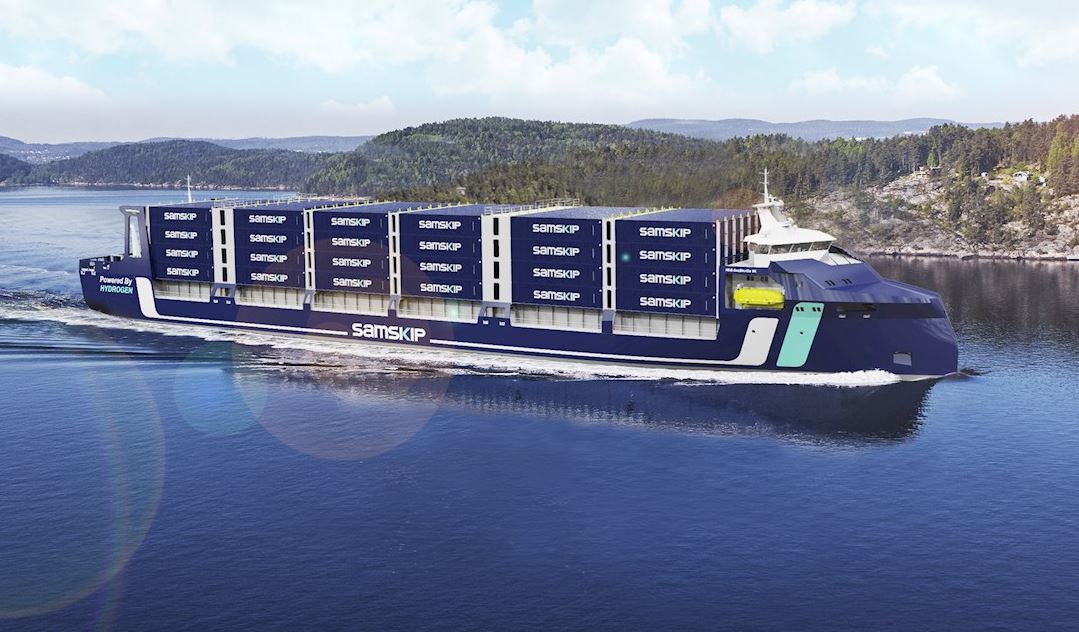 ABB to power Samskip's revolutionary hydrogen-fueled container vessels
ZURICH : ABB, a Swedish-Swiss Multinational Corporation, is set to deliver a comprehensive power distribution system for Samskip Group's groundbreaking hydrogen-fueled container ships. These vessels, constructed by Cochin Shipyard Ltd in India, are slated for delivery in the third and fourth quarters of 2025 and will operate along the Oslo Fjord to Rotterdam route, covering approximately 700 nautical miles.
Samskip Group's move towards sustainable maritime transport, based in Rotterdam, underscores its leadership in eco-conscious logistics.
Hydrogen-powered pioneers
The two 135-meter container ships represent a remarkable innovation in maritime technology. They are poised to be among the world's first vessels of their kind to embrace hydrogen as a primary fuel source. ABB, a global leader in technology and automation solutions, will play a pivotal role in making this vision a reality.
Comprehensive power solutions
ABB's contribution to this project includes the delivery of a comprehensive power distribution system. This system encompasses the latest iteration of ABB's Onboard DC Grid™ technology, specially designed for compactness and efficiency. It ensures the optimal utilization of energy on board the vessels.
Additionally, these innovative ships will feature ABB's energy storage solution control, fortified by industry-leading automation technology, ABB Ability™ System 800xA. This integration guarantees the seamless operation of onboard equipment. Furthermore, the vessels will benefit from ABB Ability™ Remote Diagnostic Systems, providing 24/7 remote support to enhance safety and performance.
Environmental impact and sustainability goals
Samskip's commitment to environmental sustainability is evident in the vessels' power source. Each container ship will be powered by a formidable 3.2 MW hydrogen fuel cell, with diesel generators serving as a backup. This forward-thinking approach aligns with Samskip's ambitious aim to achieve net-zero emissions by 2040.
When running on hydrogen fuel cells and utilizing green shore power at the port of call, each ship is expected to avert approximately 25,000 tons of CO2 emissions annually. Remarkably, these eco-friendly vessels are anticipated to deliver the same level of performance as Samskip's conventional fleet.
A green future for maritime transport
This project aligns perfectly with the International Maritime Organization's revised greenhouse gas reduction strategy. The IMO's vision is to attain net-zero GHG emissions from international shipping by around 2050, with a strong commitment to increasing the adoption of low-carbon fuels by 2030.
The initiative also receives support from the Norwegian state enterprise ENOVA, operating under Norway's Ministry of Climate and Environment. ENOVA shares the project's vision of transitioning towards greener energy consumption, climate technology development, and environmentally friendly energy production.